Satyrium pruni
Black Hairstreak
euroButterflies
by Matt Rowlings
copyright © 2003-2021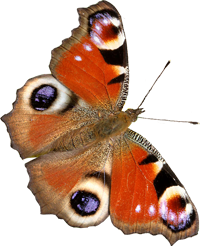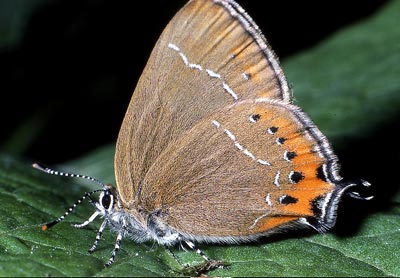 (c) Peter Rowlings Huntingdonshire, UK, June 1986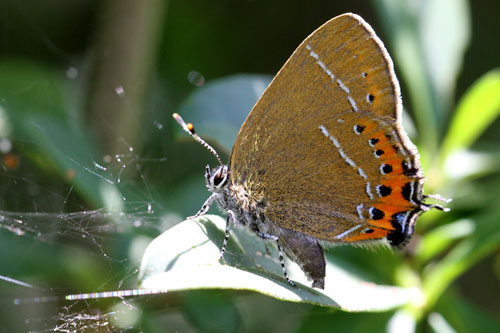 Genève, Switzerland, May 2011
Field notes and information
This is a very elusive butterfly, flying discretely in bushes in woodland clearings and hedges.
One of the specialities of my local wood during my youth. Some of these photos are amongst the first my father took with me in tow in the 1980s.
Identification & Similar species: The broad bold red underside hindwing markings are distinctive, although superficially it is similar to the other Satyrium species.
Distribution & Flight: Very local in the UK, probably just 30 or so colonies spread from Oxfordshire to Huntingdonshire. It flies across most of central Europe where it is always very local from May to July.
Habitat & Behaviour: Mature blackthorn, Prunus spinosa, stands in woodlands and forests. It is a discrete butterfly that requires patience to find. On occasions it can be rather common, for example one evening in the 1980s we found an estimated 60 or so flying around an old part of our local wood. In Romania I also found a dozen or so in someone's garden orchard, isolated from the nearest scrub by several hundred meters of farmland. Usually however it is scarce and very discrete.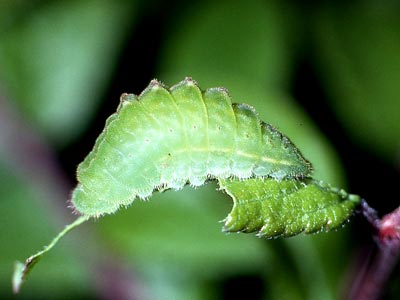 (c) Peter Rowlings Oxfordshire, UK, May 1986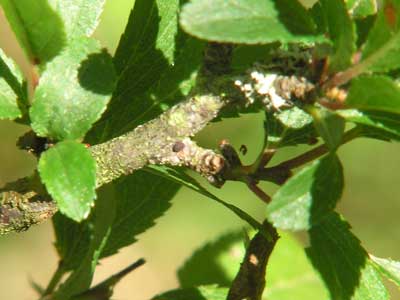 Geneva, Switzerland, June 2005
Note the egg - it's the dark brown dome in the centre of the picture.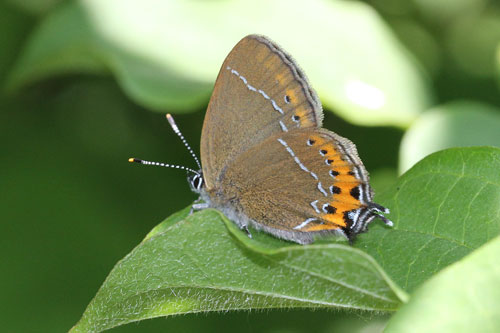 Genève, Switzerland, May 2011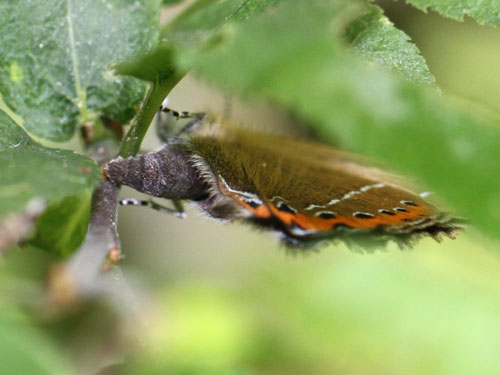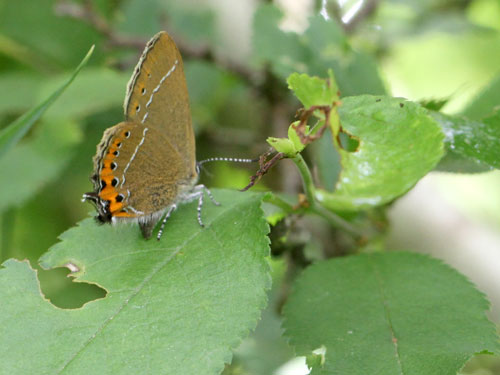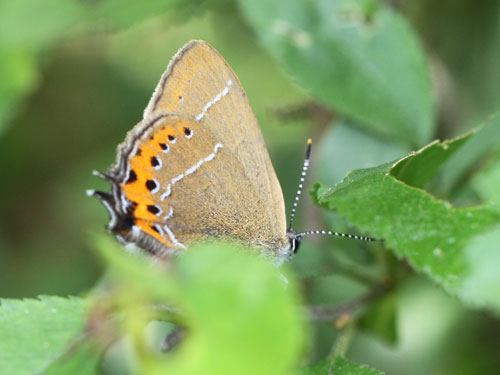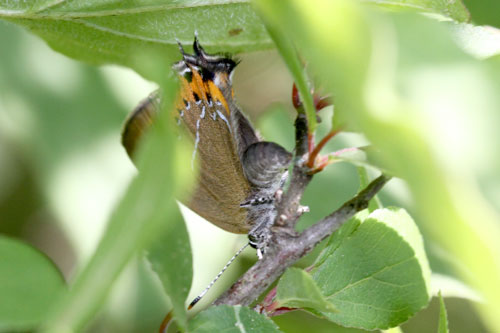 Geneva, Switzerland, June 2010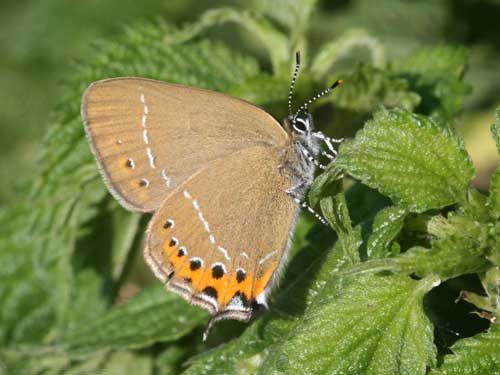 Cluj, Romania, May 2009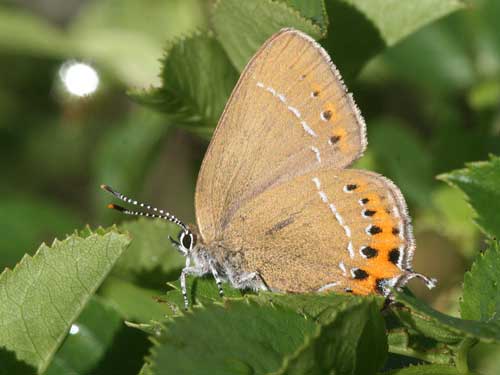 Cluj, Romania, May 2009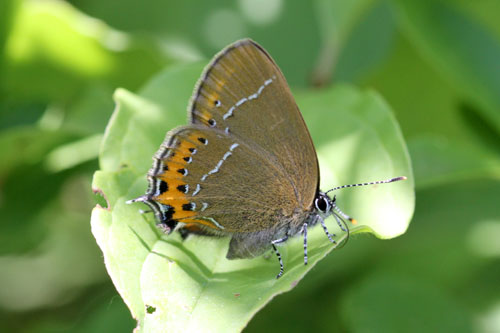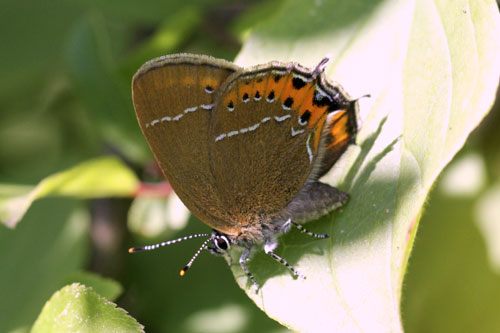 Genève, Switzerland, May 2011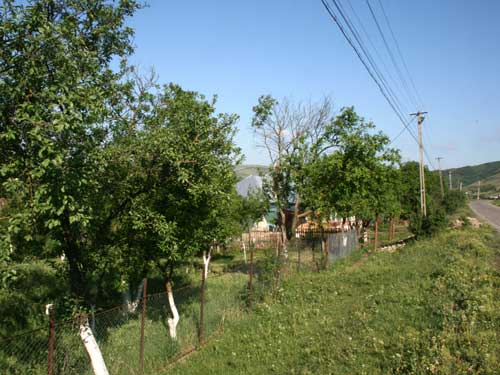 Cluj, Romania, May 2009
Unexpected habitat: roadisde orchards!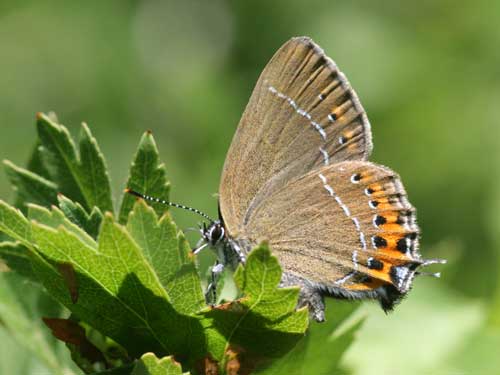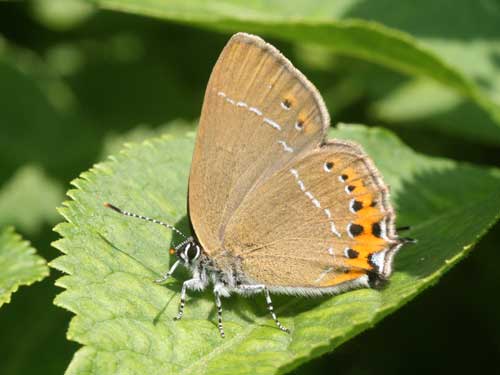 Cluj, Romania, May 2009