Lycaena phlaeas
Small Copper
euroButterflies
by Matt Rowlings
copyright © 2003-2023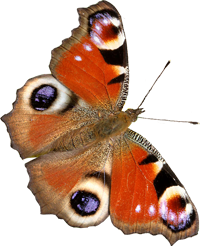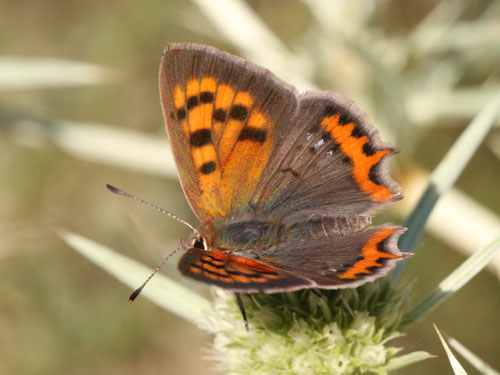 Prov. Malaga, Spain, July 2013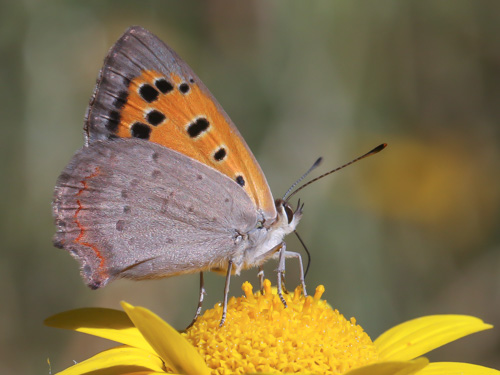 Malaga, Spain, May 2019
Field notes and information
Very widespread. Often found singly but can be common to abundant depending on locality and time of year.
Identification & Similar species: The underside is quite distinctive, the small black spots are not circled white and the submarginal red band is near continuous and thin. There is usually a tail on the hind wing. The upperside hindwing is dark brown with a bright solid band of orange, often with blue markings. Many of these features are shared with a few other coppers, Lycaena, but together they are distinctive.
Distribution & Flight: Throughout all of Europe and north Africa, from low levels to alpine meadows. It flies throughout the warmer months in a succession of broods.
Habitat & Behaviour: Diverse, although usually in flowery places. They fly fast and low, settling frequently to sun themselves.
Variation: Variable in most aspects. Frequently with blue spots on the upper hindwing. Orange is often reduced on the upperside in summer broods.
NW Greece, August 2008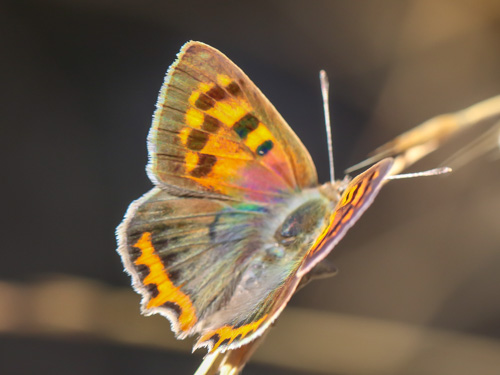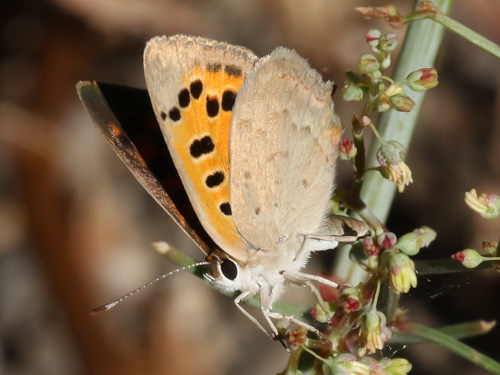 La Palma, Spain, August 2021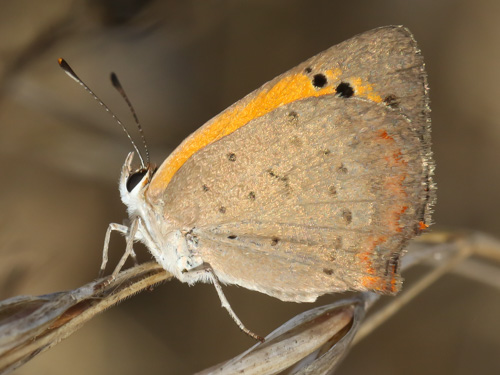 El Hierro, Spain, August 2021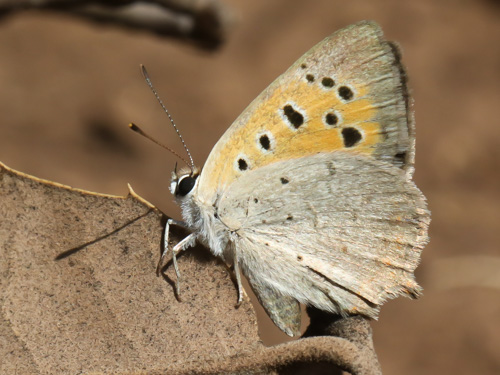 Middle Atlas, Morocco, August 2019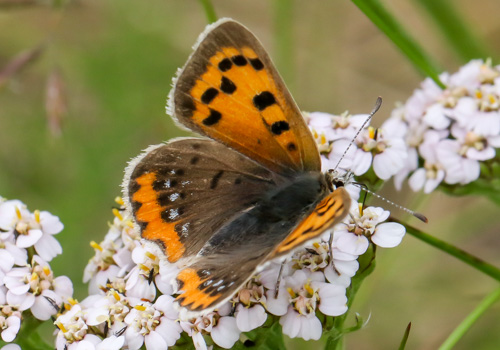 N Norway, July 2022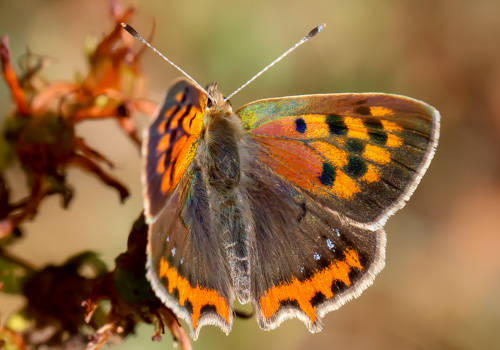 Valais, Switzerland, July 2022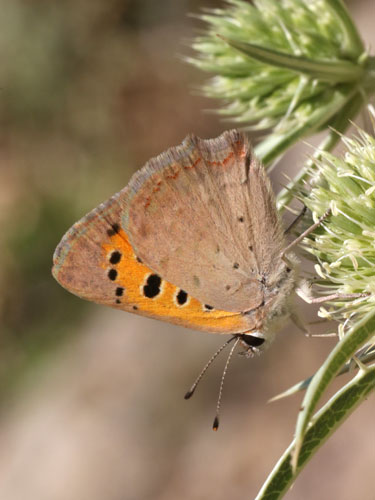 Gennargentu, Sardinia, Italy, July 2015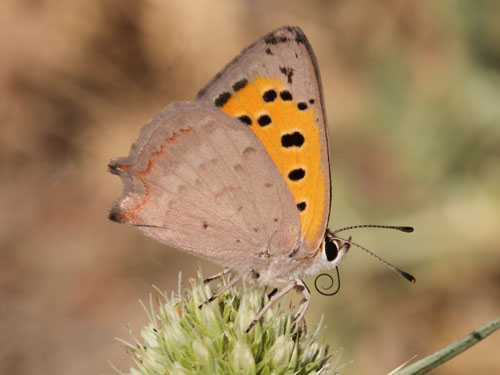 Prov. Malaga, Spain, July 2013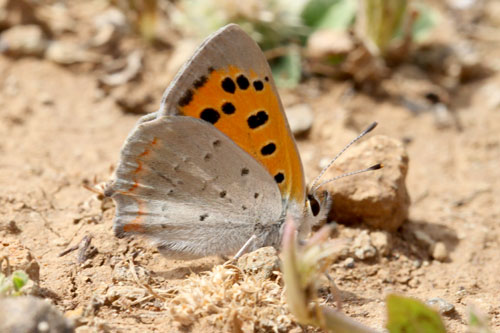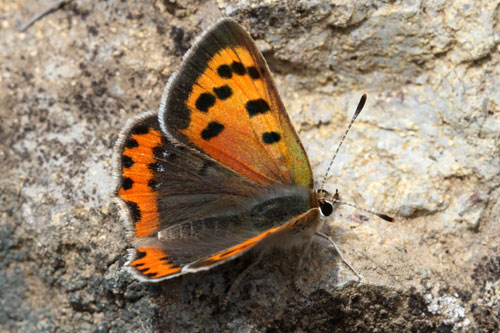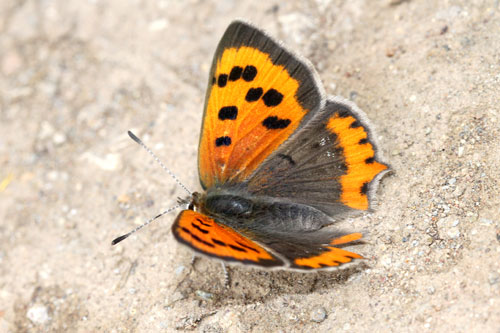 Gran Canaria, Spain, April 2011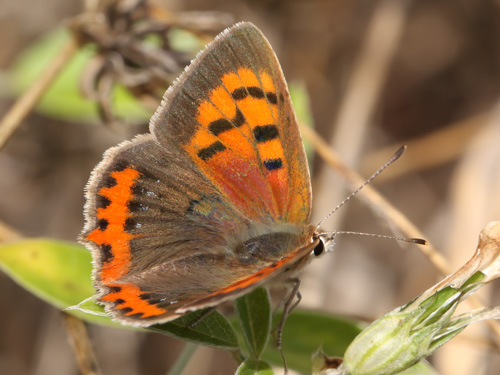 La Gomera, Spain, August 2021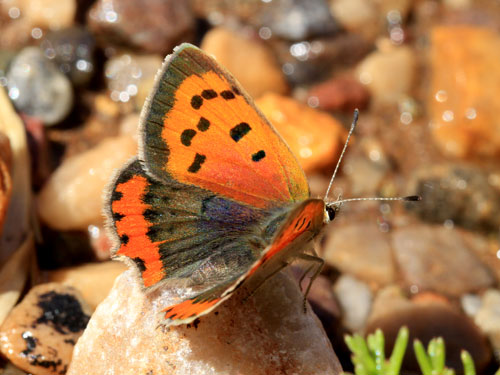 Anti-Atlas, Morocco, April 2013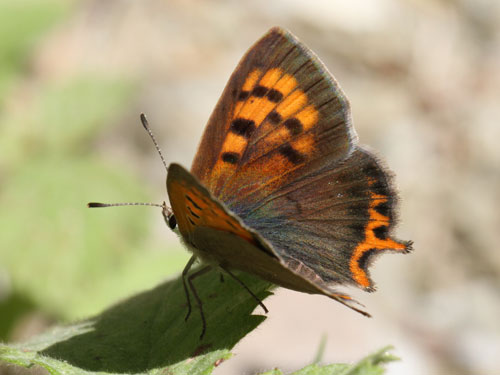 Peloppensos, Greece, June 2013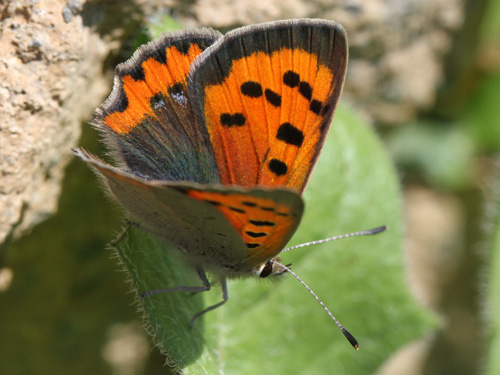 Crete, Greece, April 2014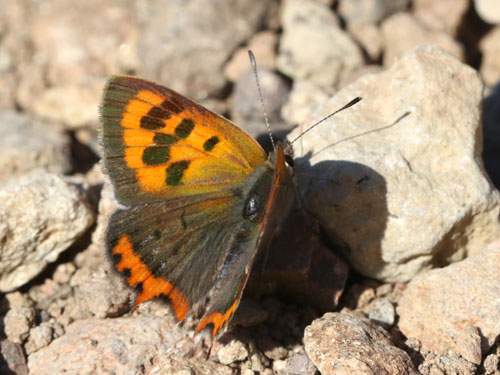 Gran Canaria, Spain, March 2016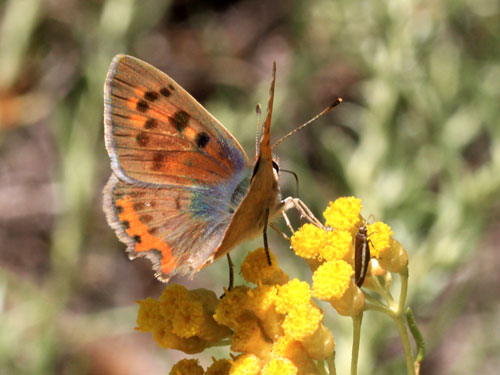 Corsica, France, July 2012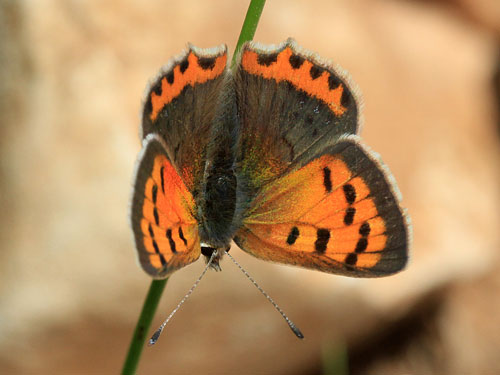 Agadir, Morocco, April 2013