Erebia mnestra
Mnestra Ringlet
euroButterflies
by Matt Rowlings
copyright © 2003-2023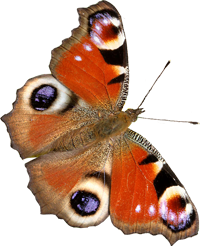 Valais, Switzerland, July 2006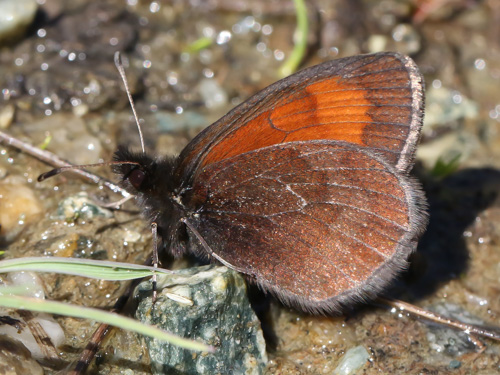 Valais, Switzerland, July 2019
Field notes and information
A local and not uncommon species of the Alps. The broad forewing orange band and orange basal area of underside forewing are quite distinctive.
Identification & Similar species: The upperside has a large orange band is serrated on the outer edge in the male and would not normally contain ocelli. At least that's the theory. In reality small spots, usually not pupilled, can be present on both wings. The underside forewing is conspicuously orange all over and again lacks ocelli (usually). The underside hindwing is uniform and lacks any strong markings in the male, although the shadow of a post discal band may be visible. Only the female has any marks of note - two ocelli in the upperside forewing orange band and a hint of a grey band on the underside hindwing.
Can look very similar to the false mnestra ringlet E. aethiopella but there is no evidence that the range of these species overlap. On several occasions I've found and received e-mails about possible false mnestra ringlet E. aethiopella from the Zermatt region of Switzerland - local "authorities" assure me they are all mnestra, E. mnestra.
Distribution & Flight: From the northern Alps of France from Haute Savoie and eastwards through Switzerland to western Austria. Flies in July and August.
Habitat & Behaviour: Grassy slopes with stones and rocks at alpine levels. Often takes salts at water.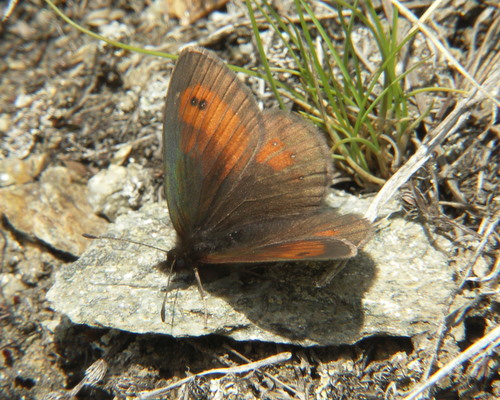 Valais, Switzerland, July 2006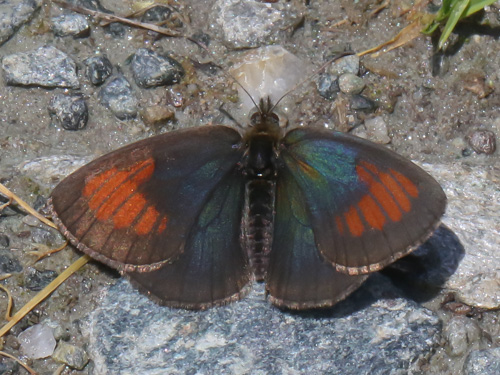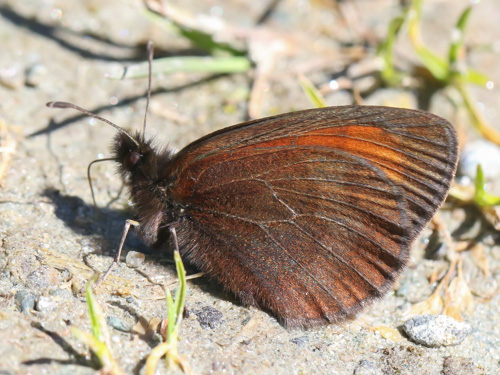 Valais, Switzerland, July 2021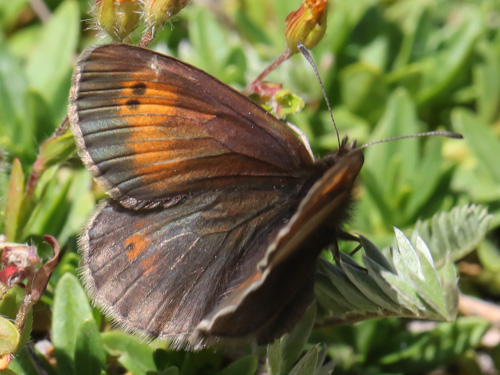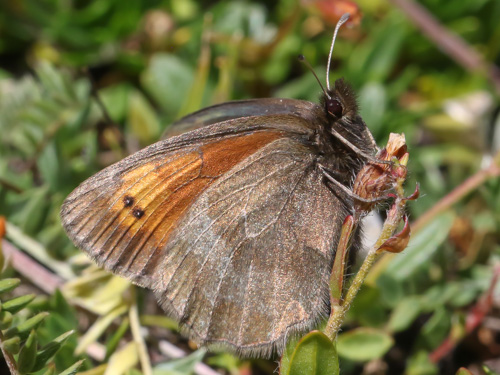 Valais, Switzerland, July 2020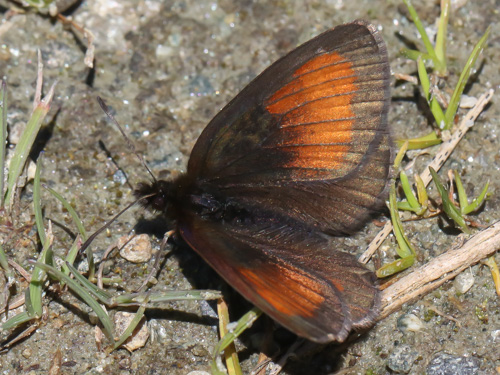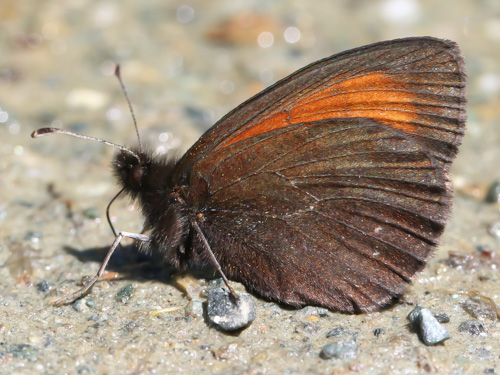 Valais, Switzerland, July 2020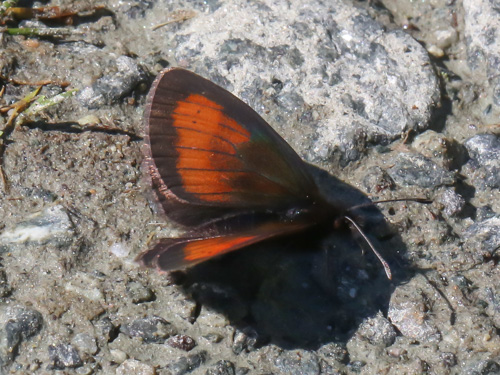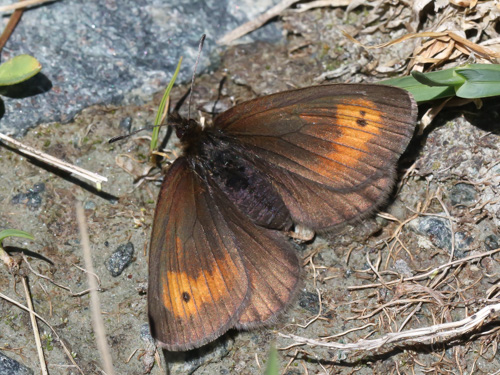 Valais, Switzerland, July 2019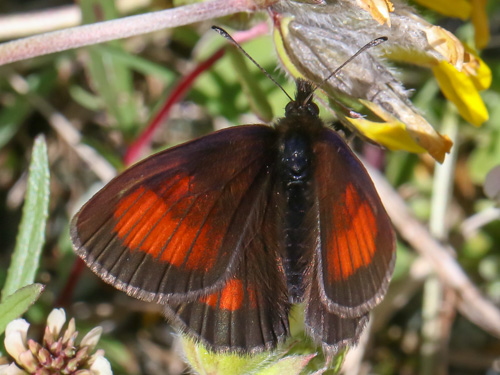 Valais, Switzerland, July 2021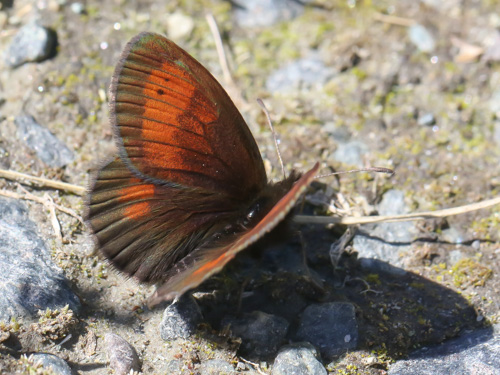 Valais, Switzerland, July 2019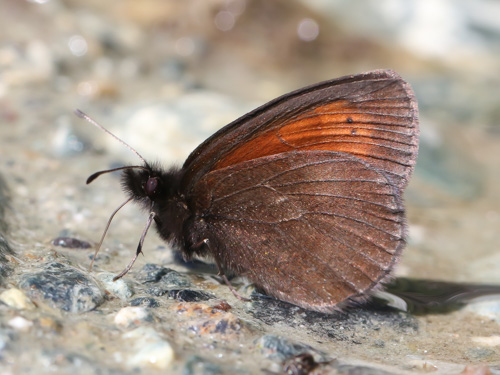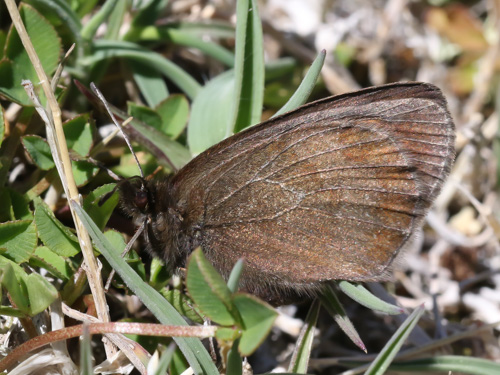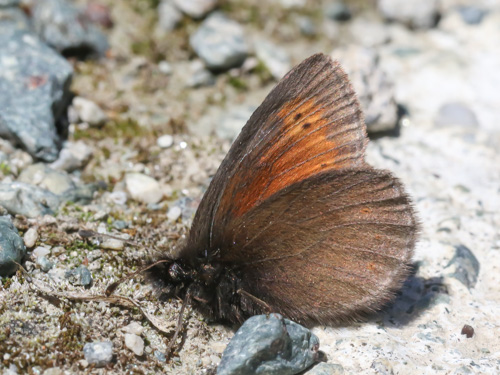 Valais, Switzerland, July 2019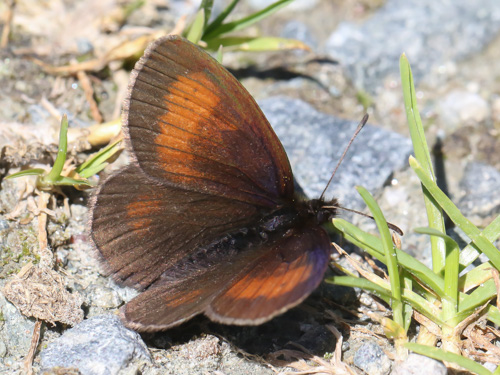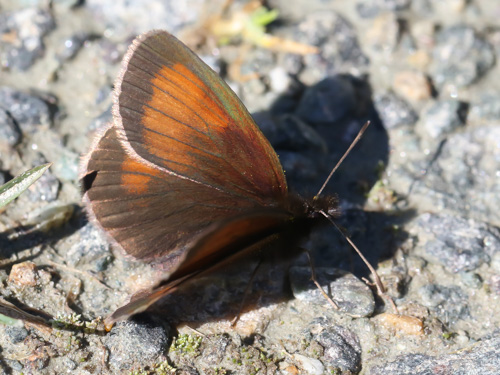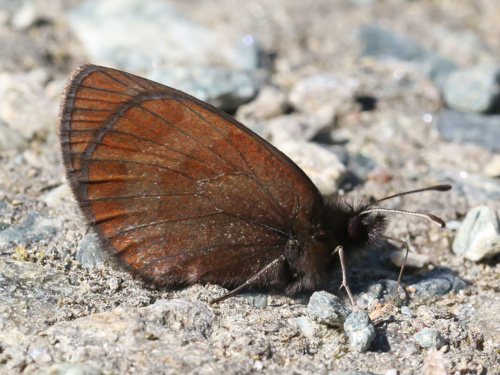 Valais, Switzerland, July 2019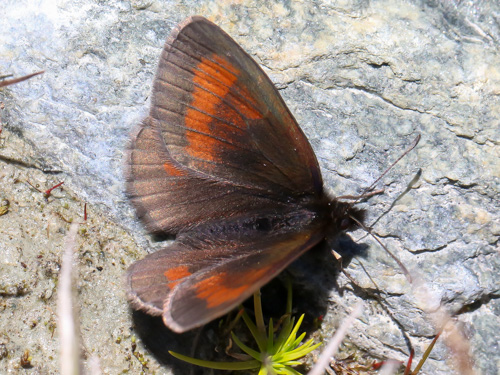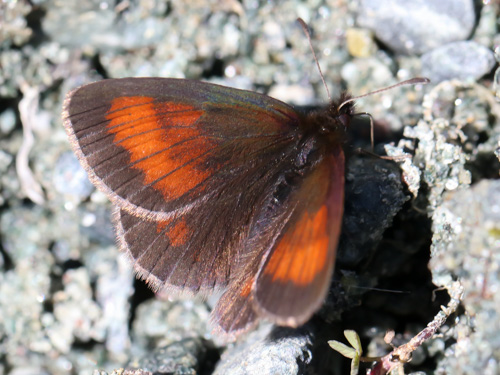 Valais, Switzerland, July 2020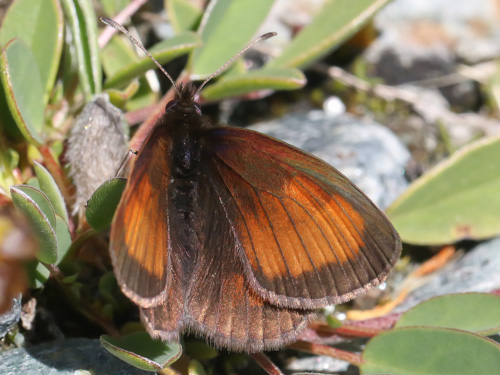 Valais, Switzerland, July 2020