Erebia meolans
Piedmont Ringlet
euroButterflies
by Matt Rowlings
copyright © 2003-2023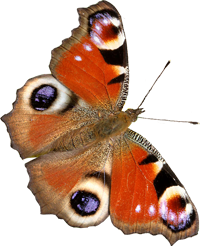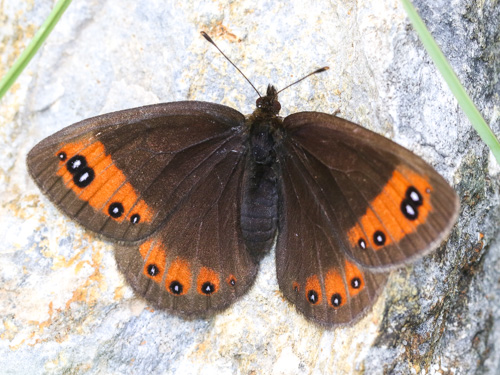 Hautes-Pyrenées, France, July 2017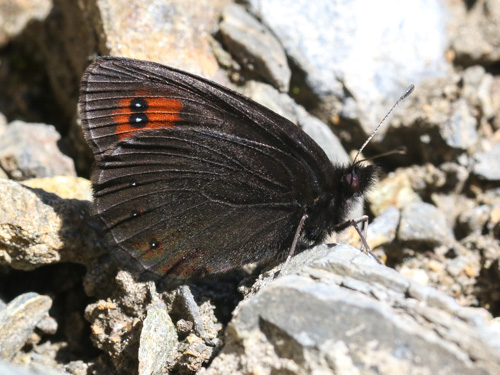 Hautes-Pyrénées, France, July 2018
Field notes and information
Widespread and common in the Pyrenees, much more local and scarce in the Alps.
Identification & Similar species: This species is superficially similar to the de Prunner's Ringlet, E. triaria. That species flies earlier, and is usually over by July except at the highest altitudes. In the current species the subapical spot, which is often absent, is out of line with its neighbours.
Distribution & Flight: Sporadic from the Sierras of central Spain to southern Germany and central Italy.
Habitat & Behaviour: Grassy places in mountains, often in clearings in forests.
Variation: The butterflies I've found in the Alps are generally very dark on the underside.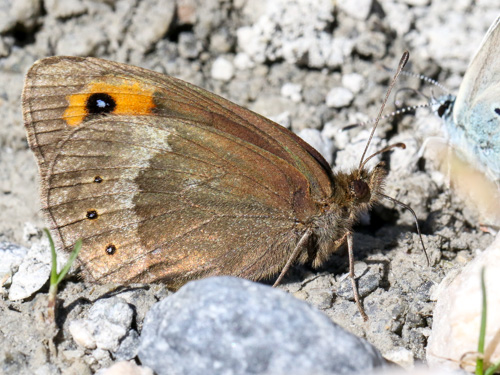 Hautes-Pyrénées, France, July 2017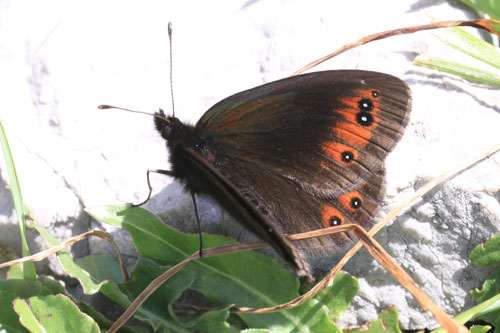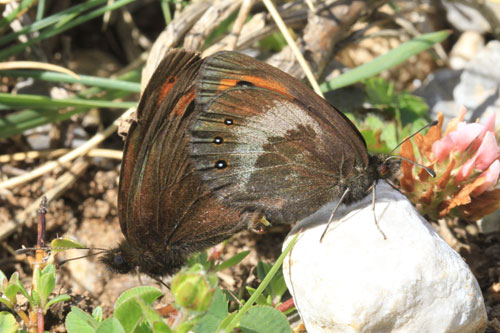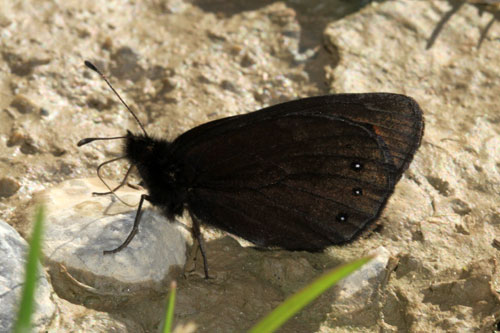 Asturias Mts, Spain, July 2011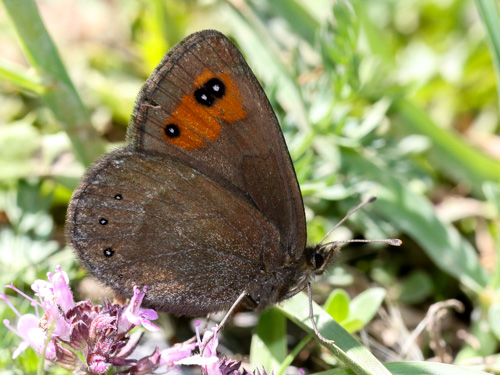 Valais, Switzerland, June 2017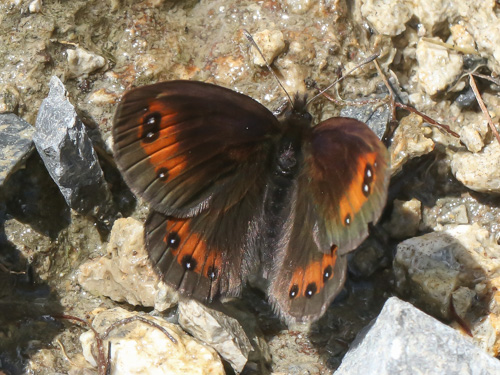 Valais, Switzerland, July 2020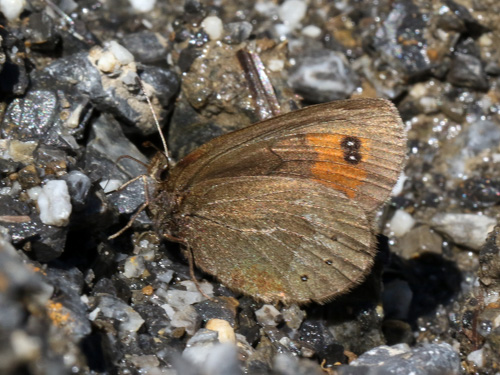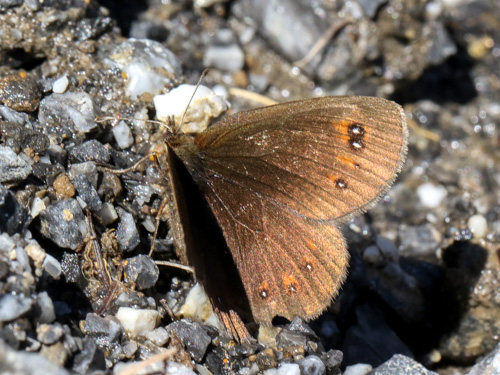 Valais, Switzerland, July 2018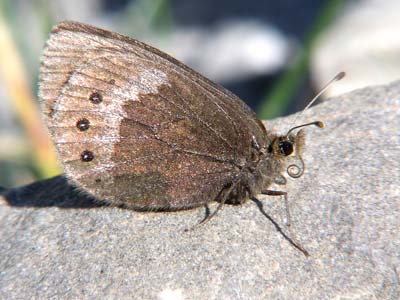 Alpes Maritimes, France, August 2004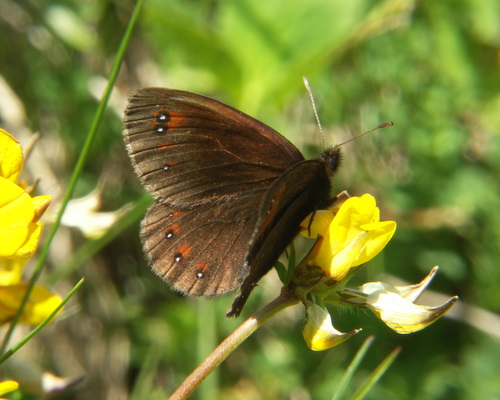 Vaud, Switzerland, July 2006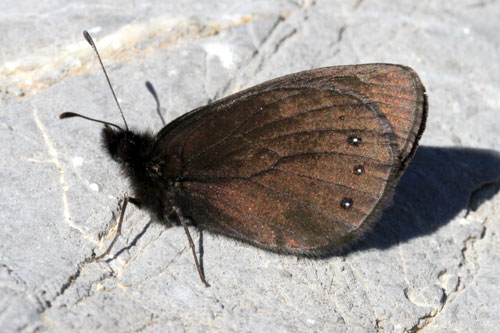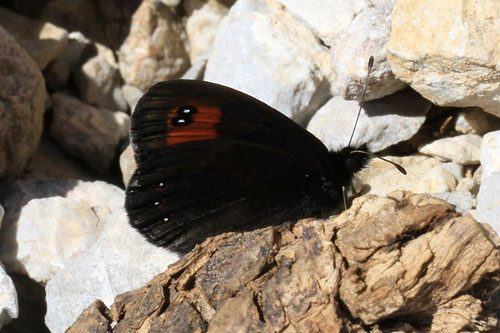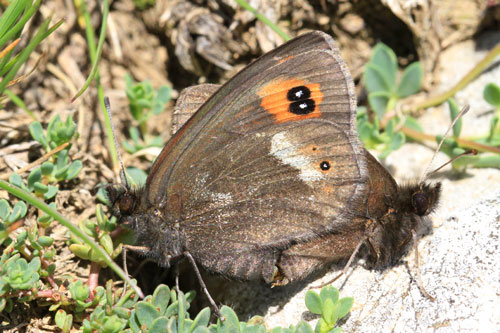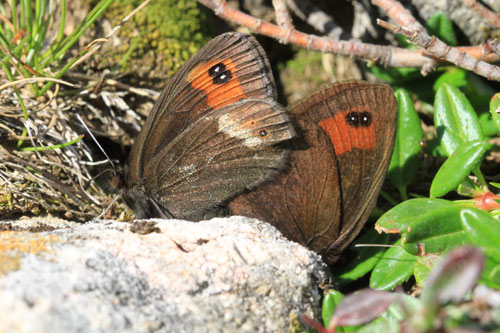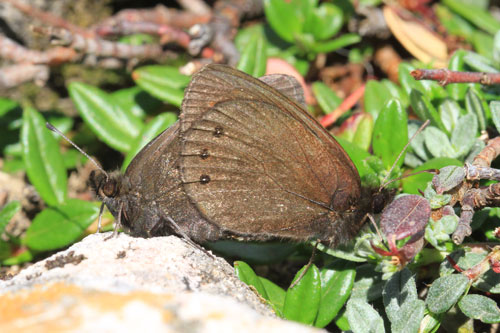 Asturias Mts, Spain, July 2011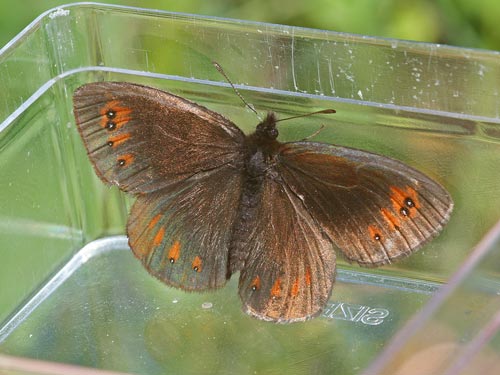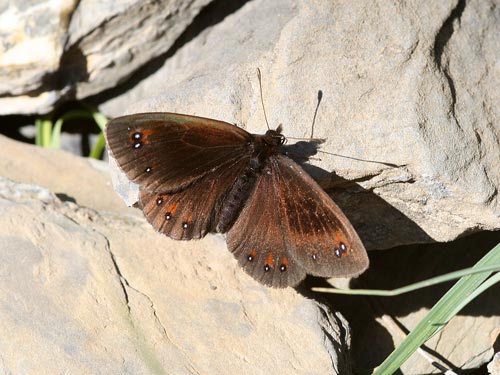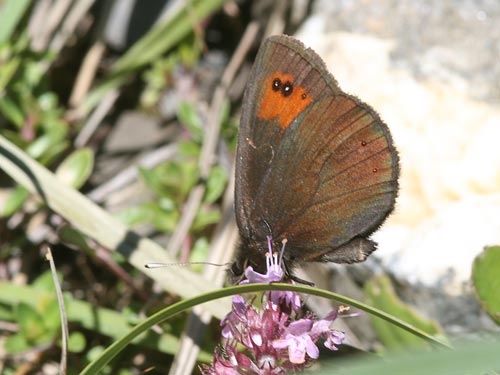 Vaud, Switzerland, July 2007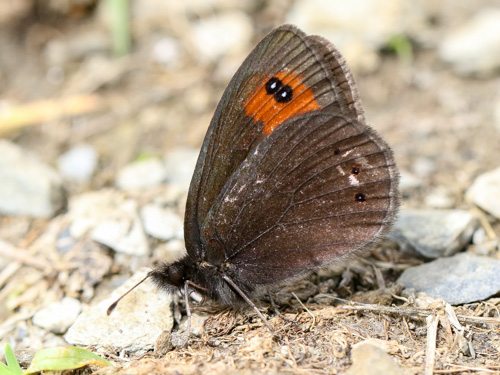 Hautes-Pyrénées, France, July 2018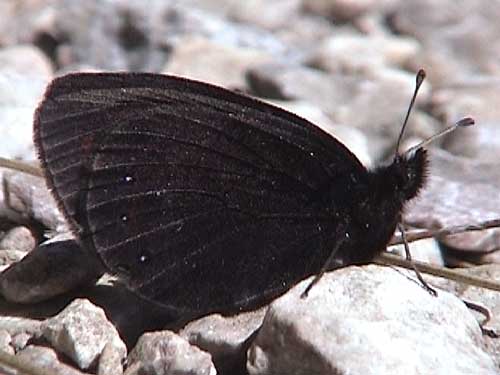 Provence, France, July 2003