Papilio machaon
Swallowtail
euroButterflies
by Matt Rowlings
copyright © 2003-2018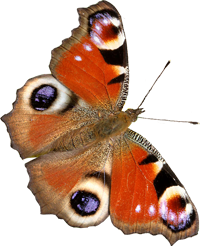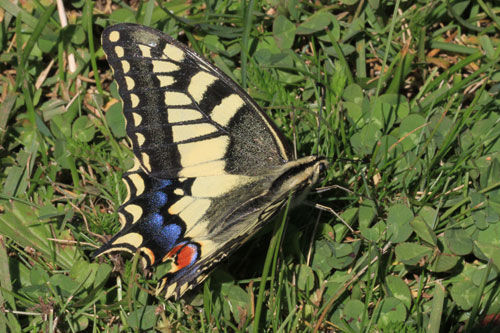 Montes Universales, Spain, July 2011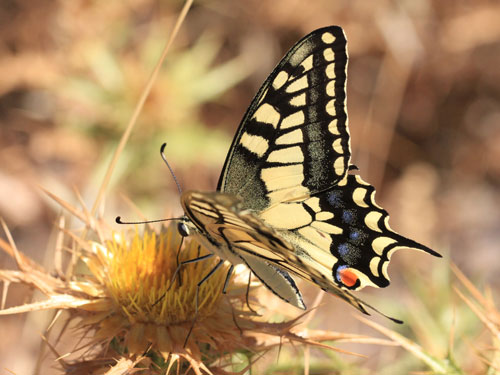 Corsica, France, July 2012
Field notes and information
Widespread and often encountered in diverse habitats during most warm months of the year at all but the highest altitudes.
Identification & Similar species: Its large size and bright yellow colour mean it is can only be confused with the other Swallowtails, Papilio. The present species is by far the most widespread and usually most commonly encountered. All the others are very local and of restricted range, but they may be common where found.
Distribution across most of Europe in a number of broods, except in the UK (see "Variation" below).
Habitat & Behaviour: Habitats are diverse but usually open places including gardens, fields, roadsides as well as natural environments. It ranges widely and is often found singly well away from likely breeding grounds. The larvae use many species of the Umbelliferae (Carrots) and Rutaceae (Rues). Males frequently hill-top.
Variation: britannicus in the UK, unusually for this species has a very restricted range and habitat. Only known from the Norfolk Broads, these specimens have narrower forewings. Speculation is that this prevents individuals migrating away from the restricted breeding grounds in a region where they are unlikely to find other suitable habitat.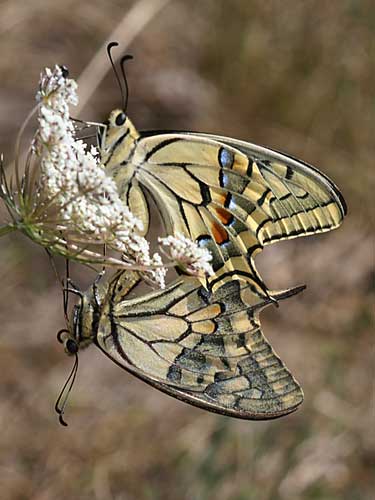 Var, France, July 2009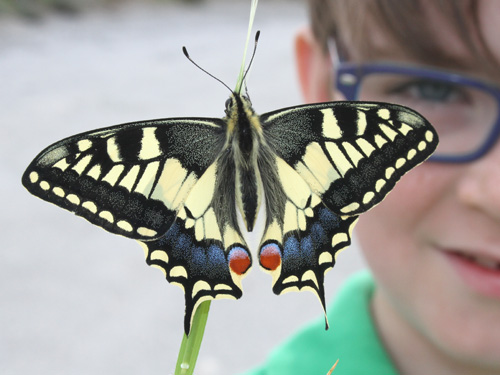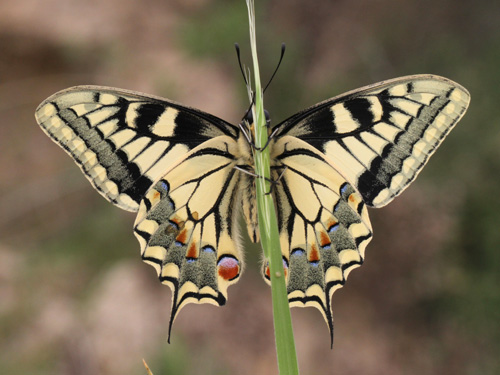 Crete, Greece, April 2014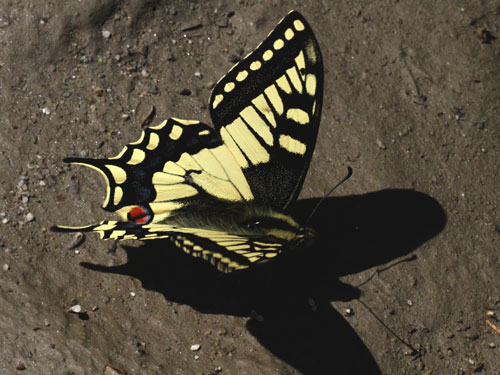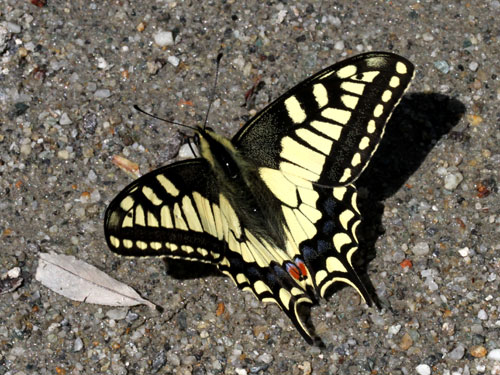 Valais, Switzerland, May 2013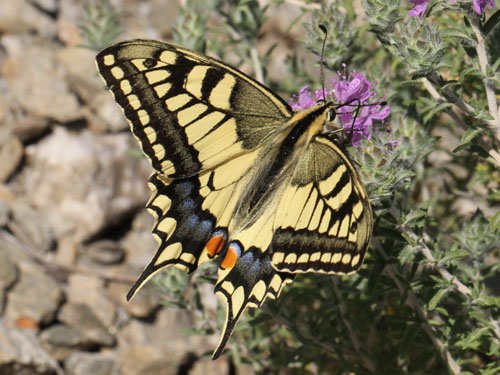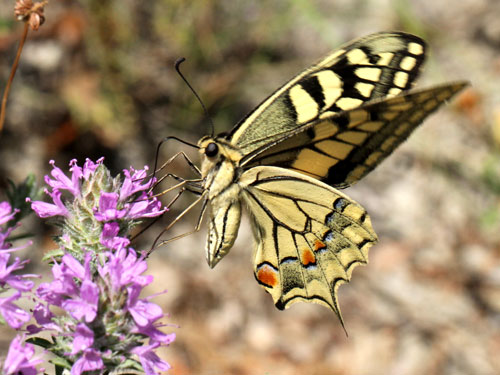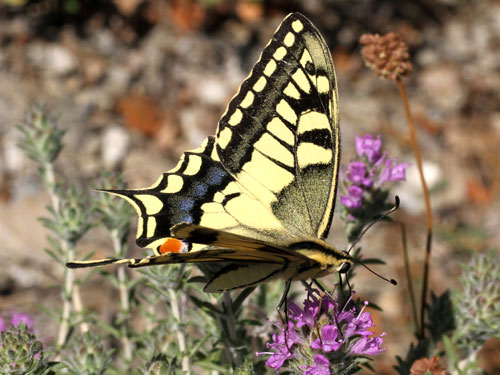 Peloppensos, Greece, June 2013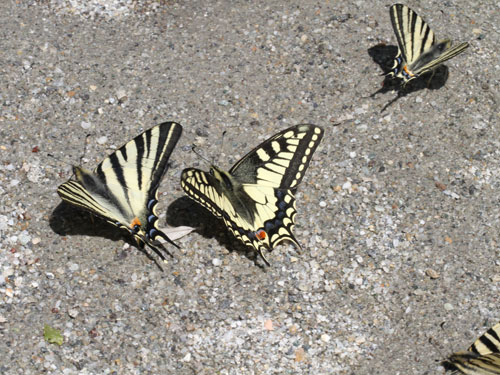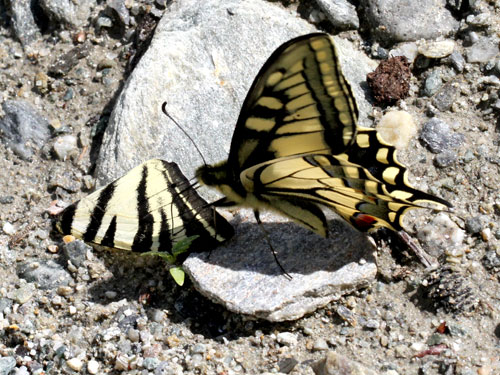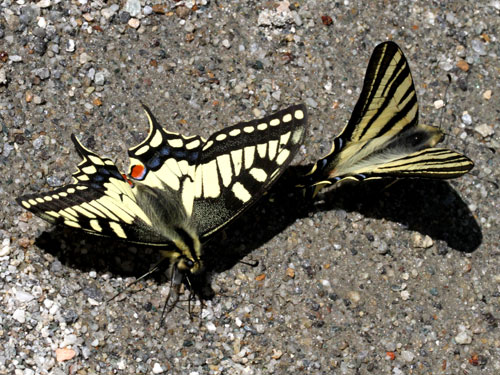 Valais, Switzerland, May 2013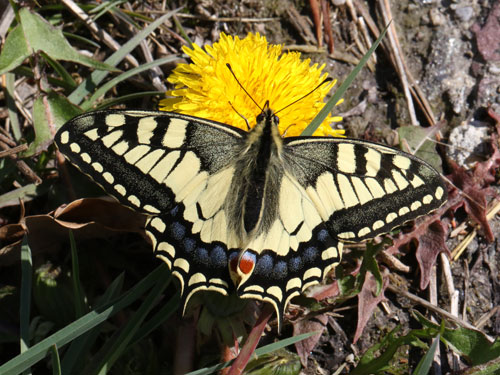 Valais, Switzerland, April 2015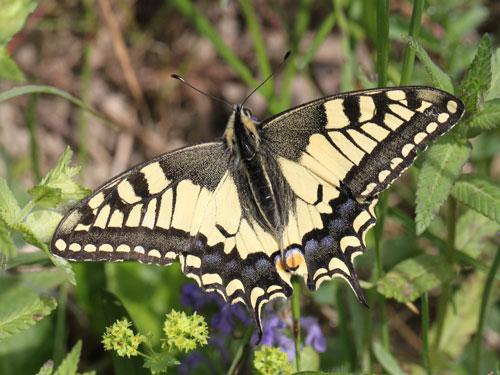 Vaud, Switzerland, July 2010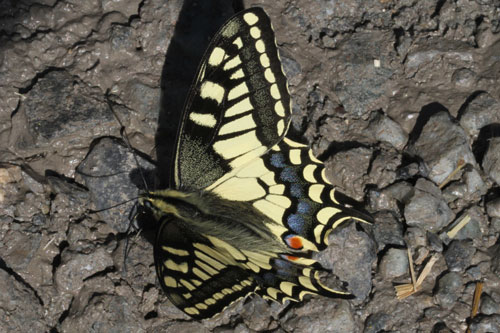 Valais, Switzerland, April 2011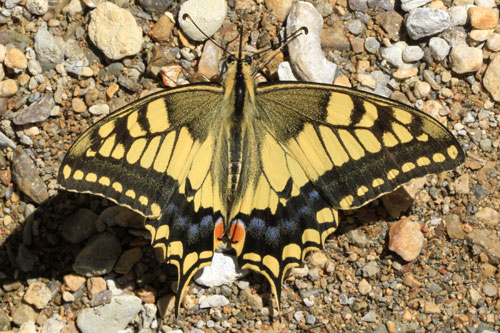 Montes Universales, Spain, July 2011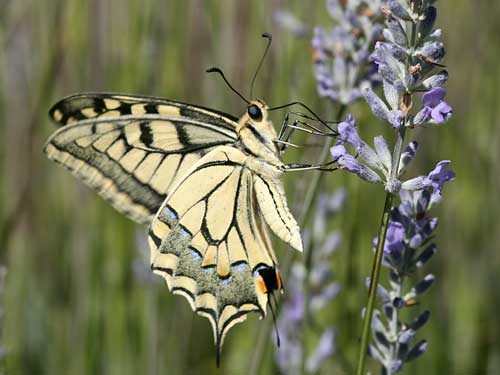 Var, France, July 2009
Var, France, July 2009