Berberia lambessanus
Dark Giant Grayling
euroButterflies
by Matt Rowlings
copyright © 2003-2023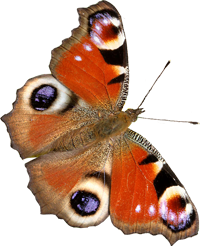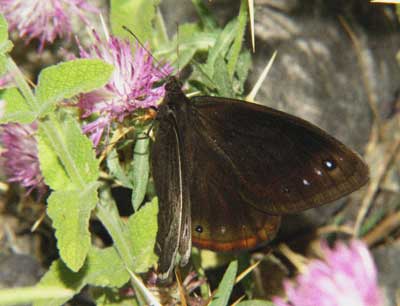 High Atlas, Morocco, July 2005
A rare photo of the upperside.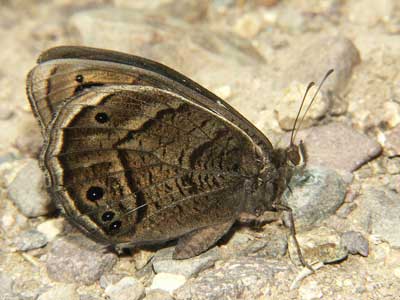 High Atlas, Morocco, July 2005
Field notes and information
Another spectacular species of north Africa. It is darker than its sister species the giant grayling B. abdelkader. In contrast to that species, the current species varies little across the whole of north Africa. They are rarely sympatric (fly together), Lac Tislit in Morocco being one place they are.
In 2005 we only found it in a few localities on the Tizi-n-Test and at Oukaimeden in July. We only ever found it singly although several individuals would pass through an area over a period of half an hour or so. Evidently the butterfly roams over significant territories. Perhaps this is not surprising for such a large and strong insect.
Identification & Similar species: Very similar to the giant grayling, B. abdelkader. That species is paler brown with the white post discal patches. The row of usually four blue spots on the upperside forewing is prominent on the very dark groundcolour in B. lambessanus, and while often present in the giant grayling B. abdelkader they are in the pale areas and thus much less prominent.
Distribution & Flight: Sporadic in the mountains of Morocco, Algeria and Tunisia. Flight period is seasonally variable, ranging from April to October
Habitat & Behaviour: It flies in very dry rocky places with grass in hills and mountains. A mobile wide ranging species. Attracted to flowers.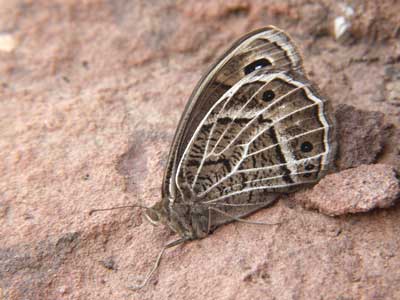 High Atlas, Morocco, July 2005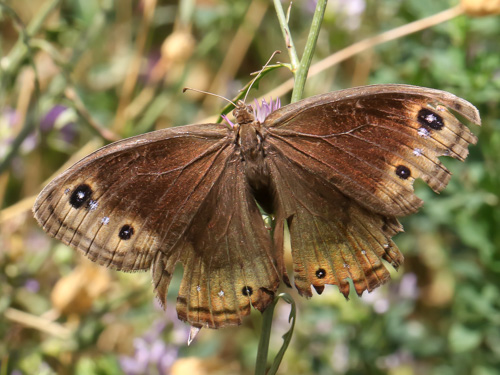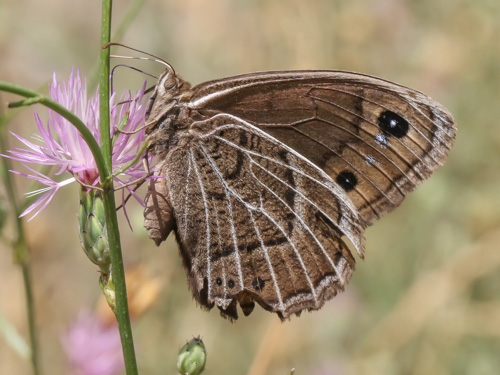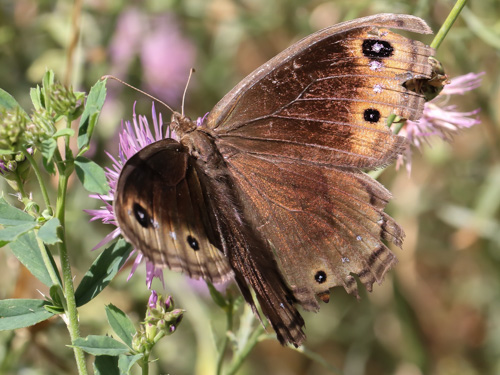 High Atlas, Morocco, August 2019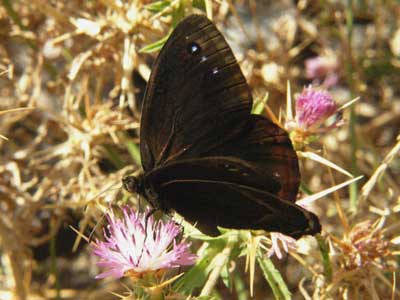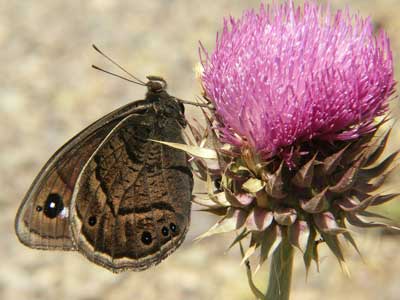 High Atlas, Morocco, July 2005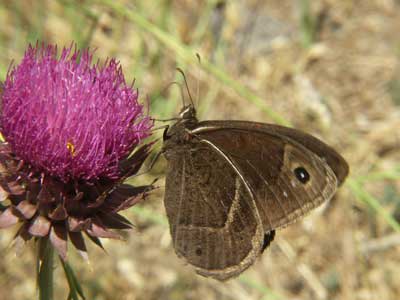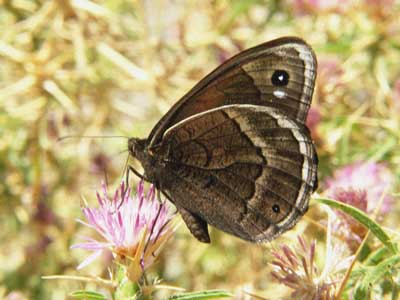 High Atlas, Morocco, July 2005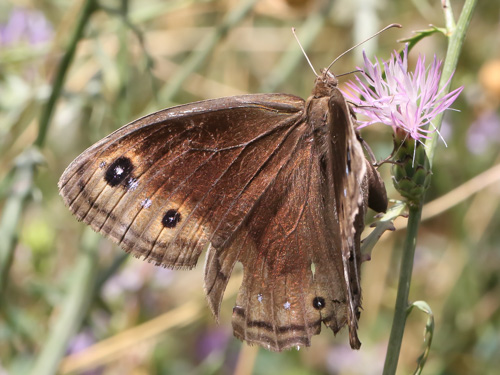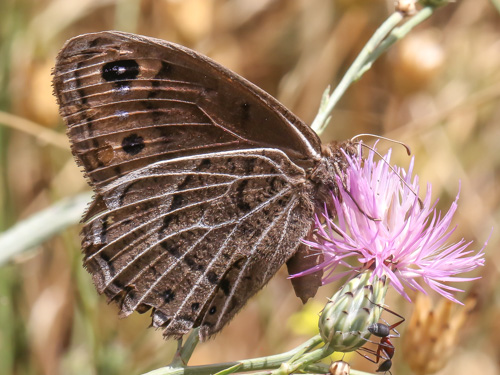 High Atlas, Morocco, August 2019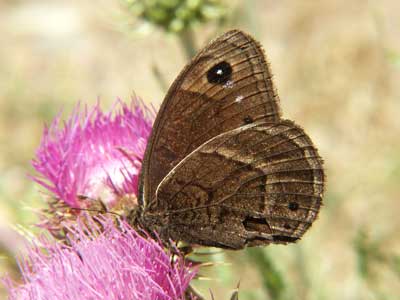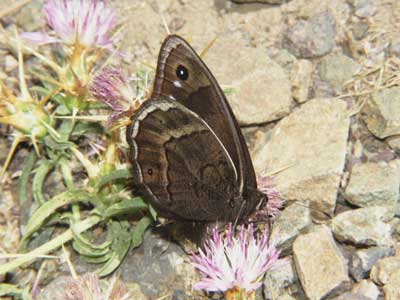 High Atlas, Morocco, July 2005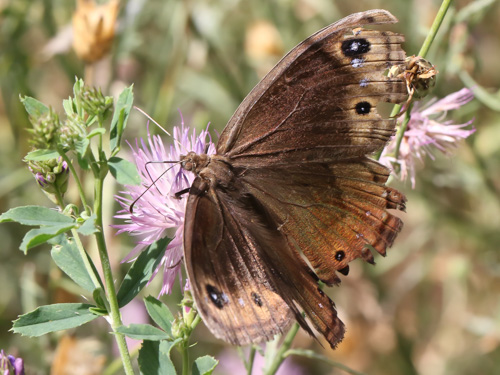 High Atlas, Morocco, August 2019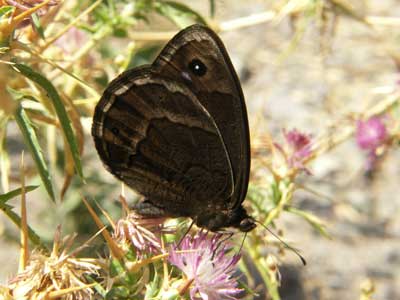 gHigh Atlas, Morocco, July 2005