Apatura iris
Purple Emperor
euroButterflies
by Matt Rowlings
copyright © 2003-2021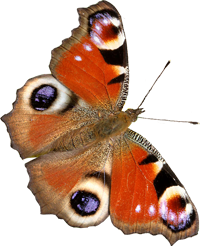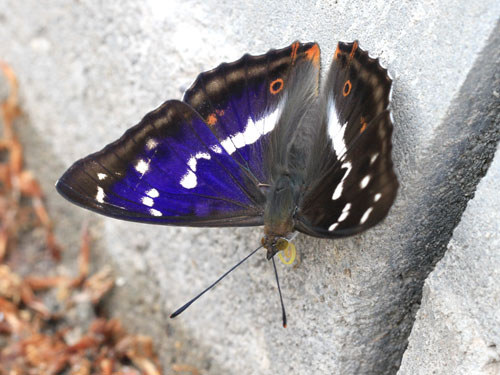 SE Serbia, June 2012
Male showing iridescent sheen.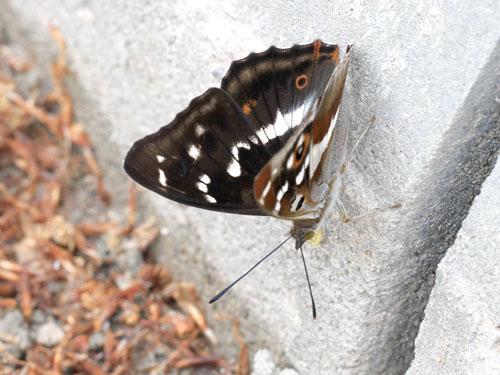 SE Serbia, June 2012
The same male from a slightly different angle.
Field notes and information
A truly majestic species of mature woodland. The male is best known for its striking flash of purple that can be seen from certain angles. This is illustrated in the photos. The female lacks the blue flash.
Identification & Similar species: The two other purple emperors, Apatura, species from the region are similar. The current species is the only one with a bold white wedge marking on the underside hindwing. The upperside forewing lacks an orange spot and the upperside hindwing has a white band of roughly uniform width with a single protusion end of the cell.
Distribution & Flight: Sporadic in north Spain and south UK, then France and eastwards, absent from most of Italy, south Balkans and most of Scandinavia. Single brooded from late June and July.
Habitat & Behaviour: Mature deciduous or mixed woodland with rides and clearings.
It soars high around the tree tops for most of the day but early in the morning or on cloudy days it can be found on the ground taking salts from mud, faeces and dead animals. Human sweat is another favourite. A butterfly will stay on skin for a long time drinking sweat. I once had one on my arm for 20 minutes before we drove off. Even with my arm out of the window at about 80 kph the butterfly kept drinking in the full force of the wind. Eventually I had to shake it off as we left the forest for less suitable habitat!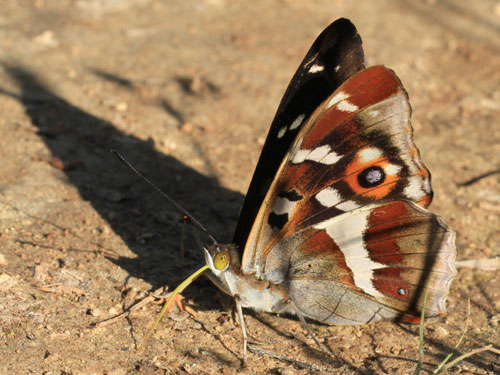 SE Serbia, June 2012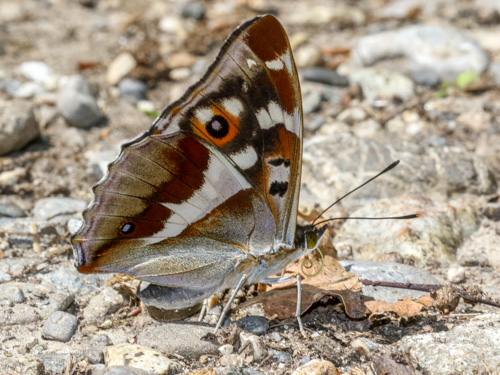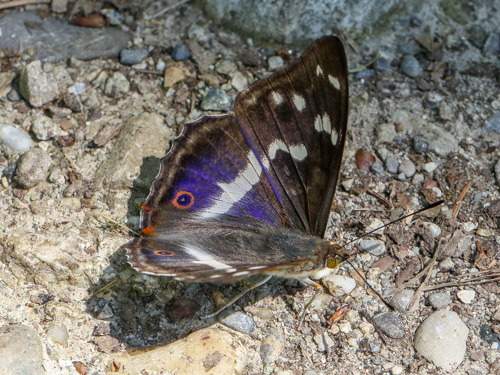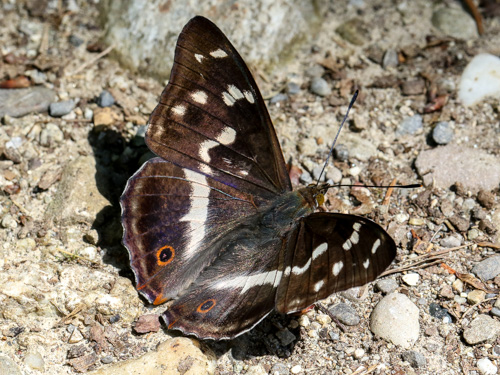 Vaud, Switzerland, June 2017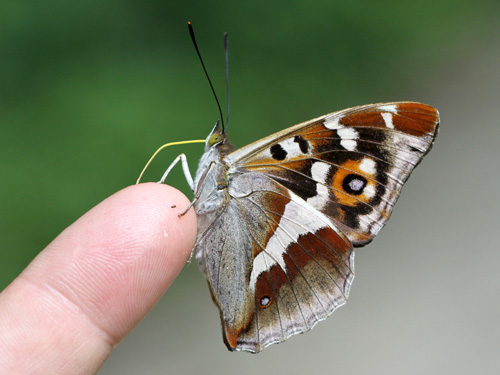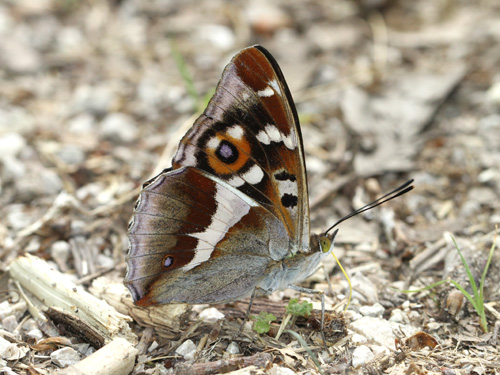 Genève, Switzerland, June 2014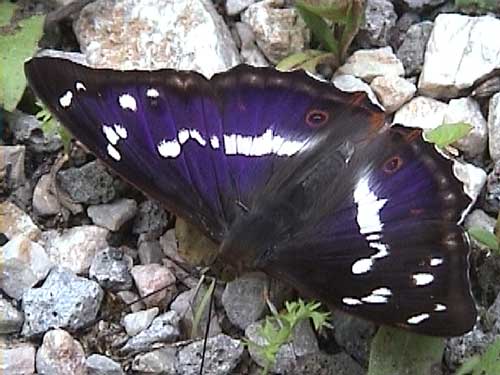 Slovensky Kras, Slovakia, July 2001
The purple flash of the male obvious.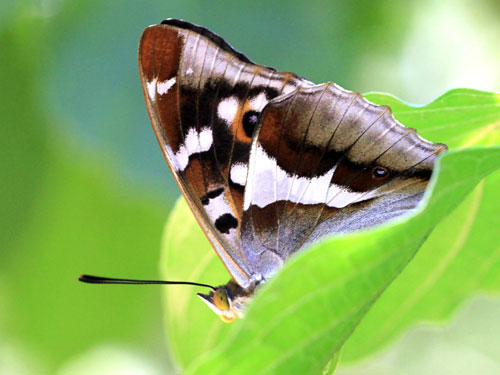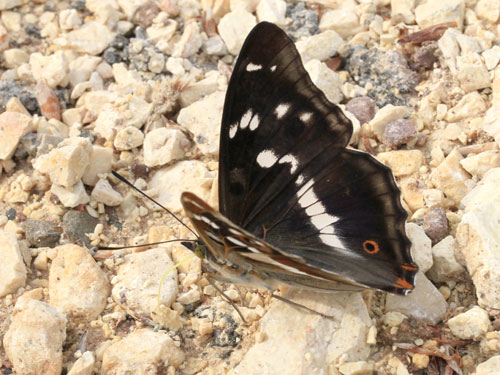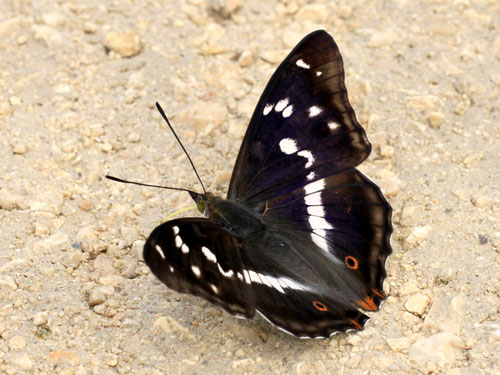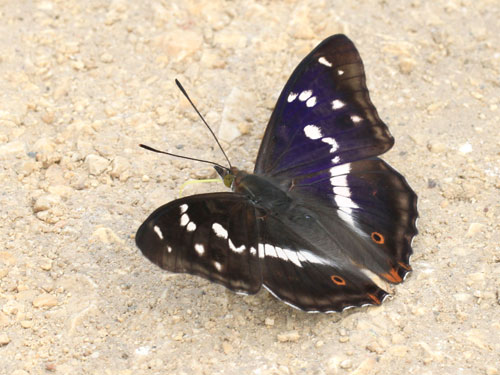 SE Serbia, June 2012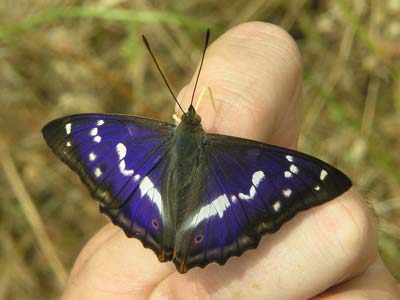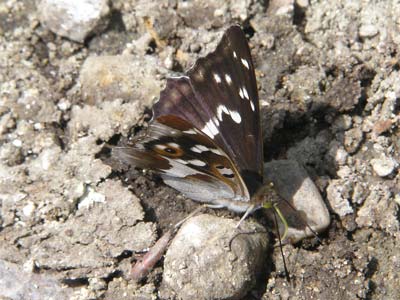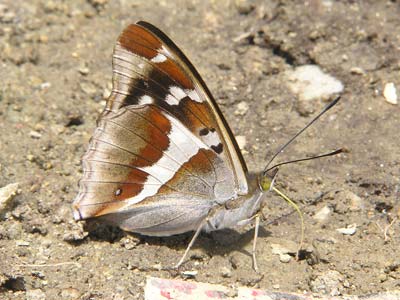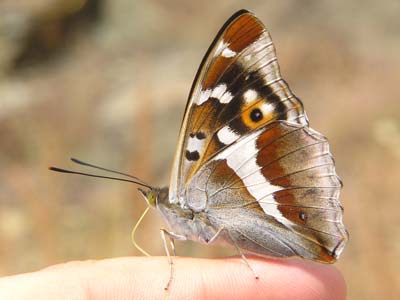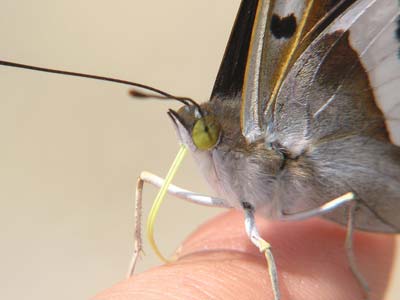 Macedonia, Greece, July 2004
Male taking salts.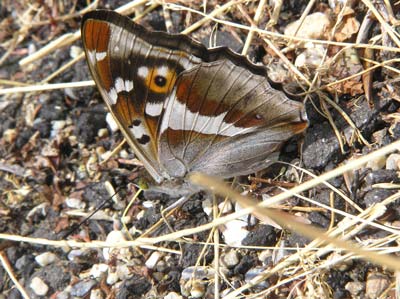 Macedonia, Greece, July 2004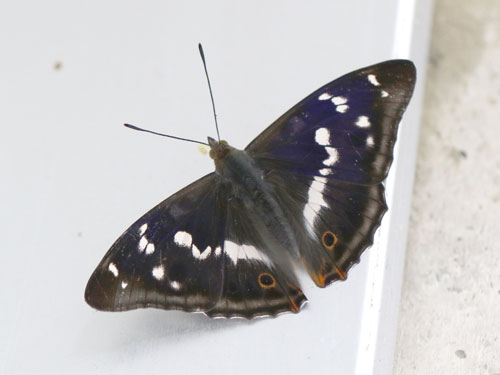 Valais, Switzerland, June 2015