euroButterflies
by Matt Rowlings
copyright © 2003-2021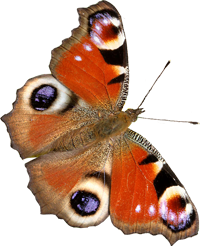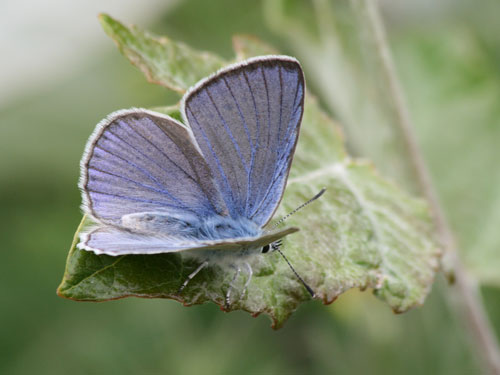 Valais, Switzerland, May 2007/8
Male.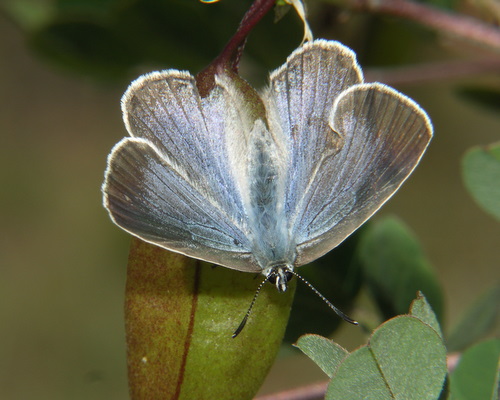 Var, France, May 2006
Female.
Field notes and information
A local species which by its nature is hard to find and confirm its identity. It flies fast over an extended area, usually flying around bushes and rarely settling in view. So views are typically fleeting.
Identification & Similar species: This is Europe's largest blue, although some individuals of the large blues, Maculinea , do rival it. It has no upperside spots and the underside has faint markings.
Distribution & Flight: Sporadic across Spain, southwest France, Switzerland, Italy, Balkans, Hungary and Greece. Also rare in Morocco. A single brood from May to June.
Habitat & Behaviour: Colonies are usually small but individuals wander widely so the butterfly is at low density. The larval food plant is bladder senna, Colutea arborescens. The larvae feed inside the large and distinctive developing seed pods. Colonies are often at the base of hot sunny slopes which puts them in danger of exploitation by man, particularly the development of vineyards.
The adults feed frequently on the yellow flowers of the Colutea. They also use the plant in dull conditions to rest on the leaves or, in hot conditions, to shelter from the sun. Males appear to be aggressive towards one another.
Variation: The Moroccan populations are referred to as debilitata and this is often considered as either a subspecies or full species. I found it in the High Atlas of Morocco in 1996 and it looks very similar to its European counterparts.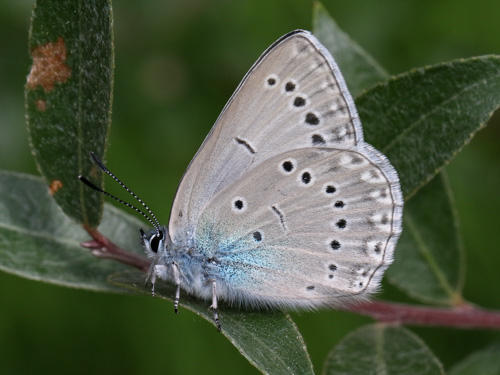 Valais, Switzerland, June 2017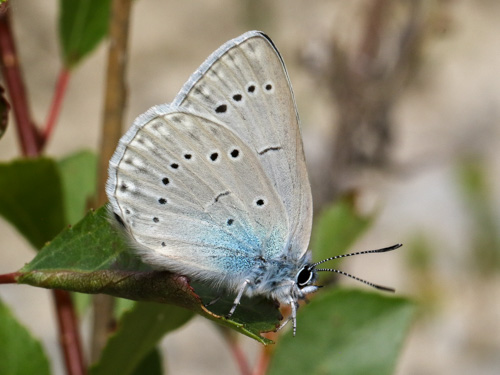 Valais, Switzerland, June 2017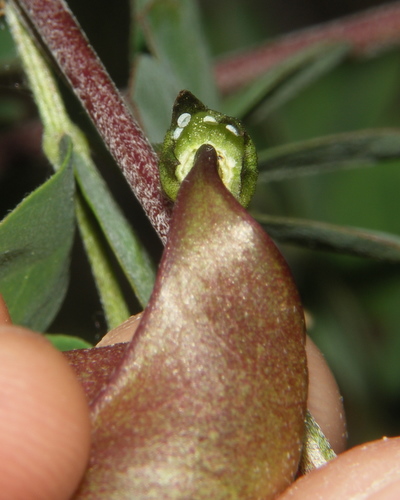 Var, France, May 2006
4 eggs are visible on this pod.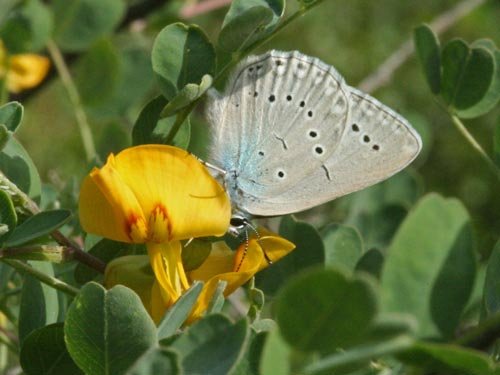 Valais, Switzerland, May 2007/8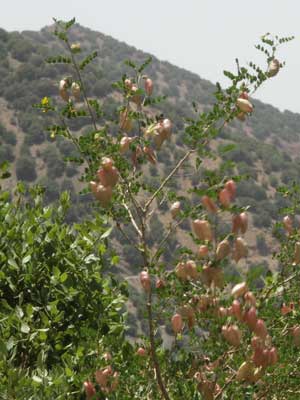 High Atlas, Morocco, July 2005
The bladder seed pods are very distinctive. The only bladder senna Colutea sp.plant we found at a site where we found Iolana (iolas) debilitata in May 1996.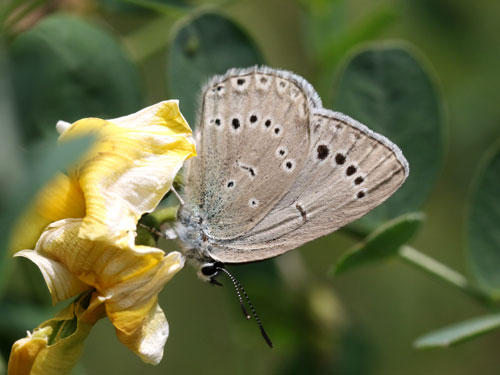 Valais, Switzerland May 2016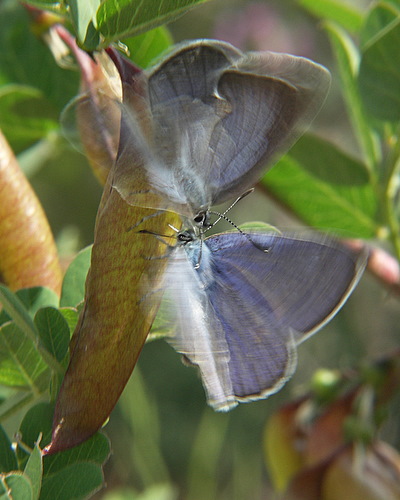 Var, France, May 2006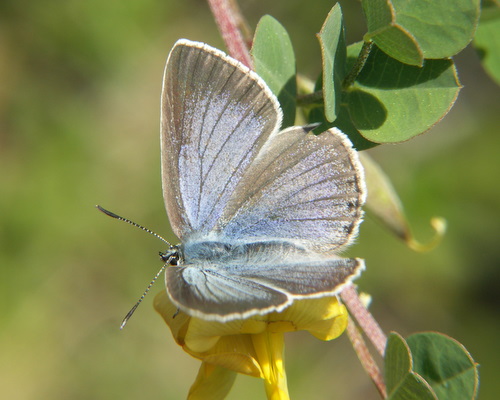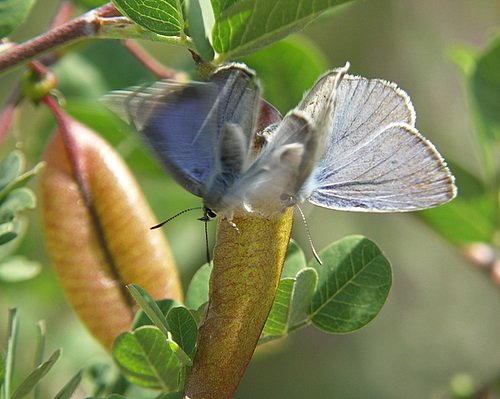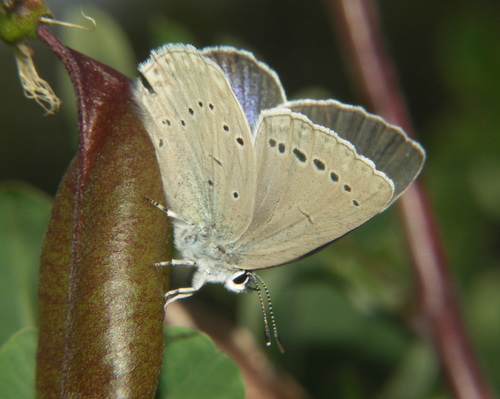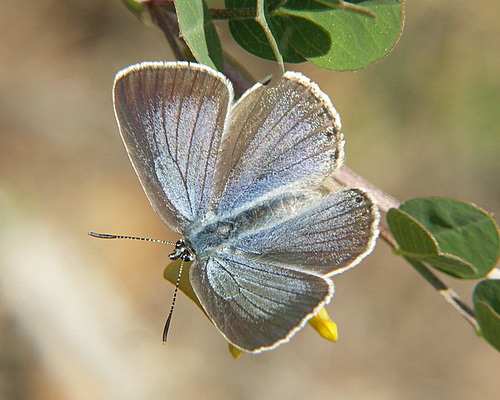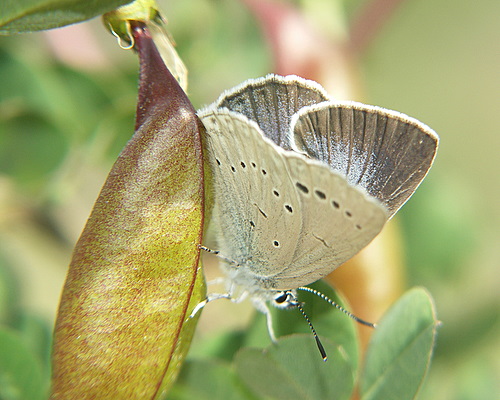 Var, France, May 2006
Female with broad black borders.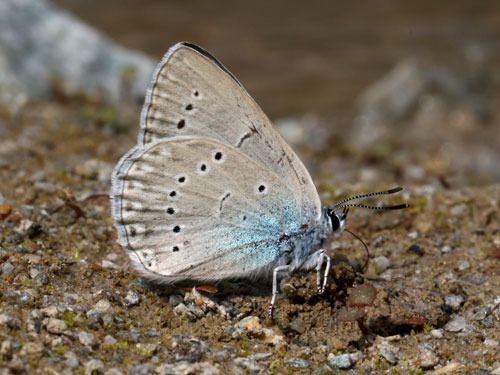 Valais, Switzerland May 2016
Valais, Switzerland, August 2013
A second flowering in late summer may support a very sparse second brood.
Alpes de Haute Provence, France, May 2005