Polyommatus damon
Damon Blue
euroButterflies
by Matt Rowlings
copyright © 2003-2023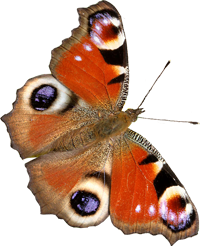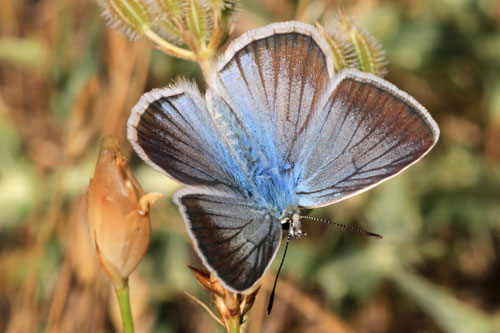 Montes Universales, Spain, July 2011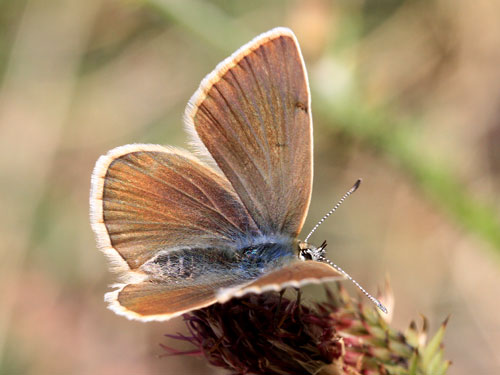 Hautes Alpes, France, August 2012
Field notes and information
Often local but common in mountains. The gleaming male upperside is spectacular and the underside white stripe is distinctive.
Identification & Similar species: The underside has a very bold white stripe which separates it from similar species. The male upperside is an intense bright blue with broad black borders which is also characteristic and will separate it from the superficially similar anomalous blues, Polyommatus species.
Distribution & Flight: A mountain species, from the central Spain, Pyrenees, Alps, Balkans and the Carpathians.
Habitat & Behaviour: It flies in open grassy places where it is strongly attracted to flowers.
Variation: Form noguerae is found in the Montes Universales in central Spain. It is perhaps slightly paler than the nominal form.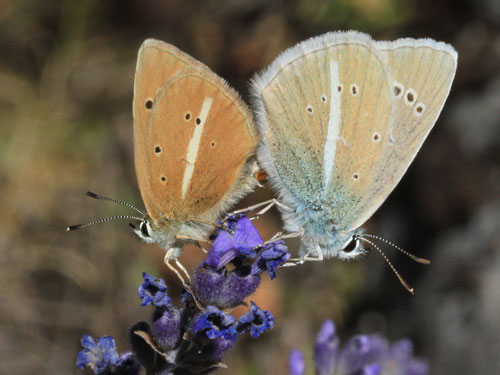 Hautes Alpes, France, August 2012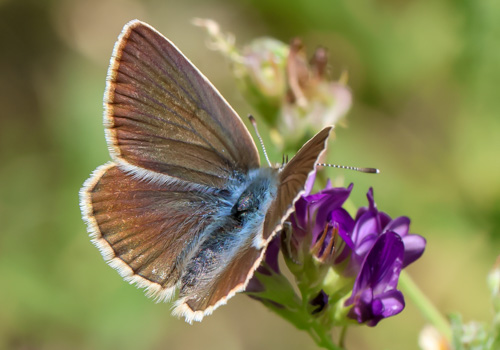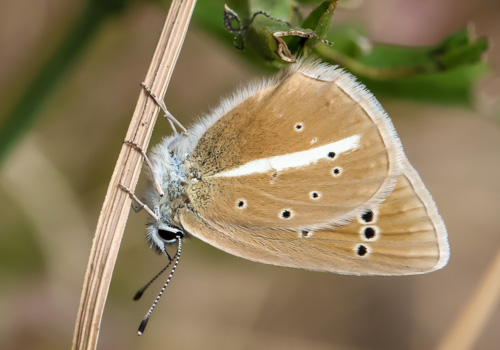 Valais, Switzerland, July 2022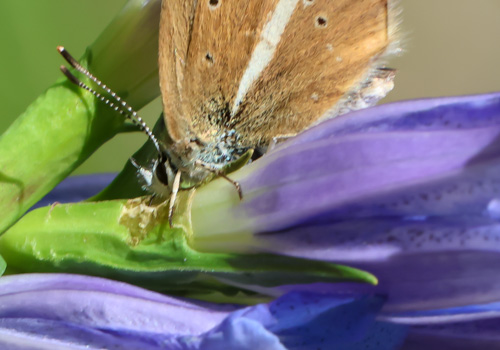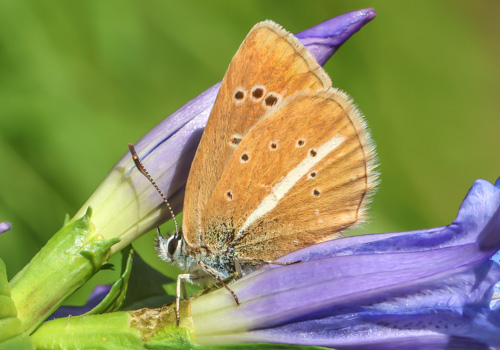 Valais, Switzerland, July 2022
Bypassing the petals to access nectar at the base of the flower.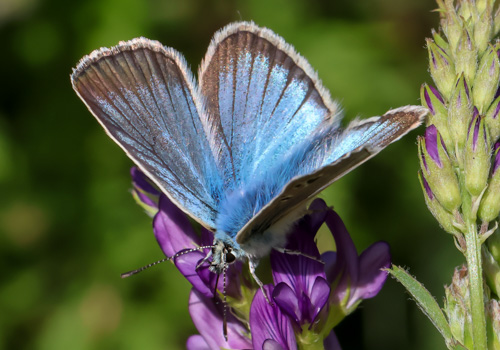 Valais, Switzerland, July 2022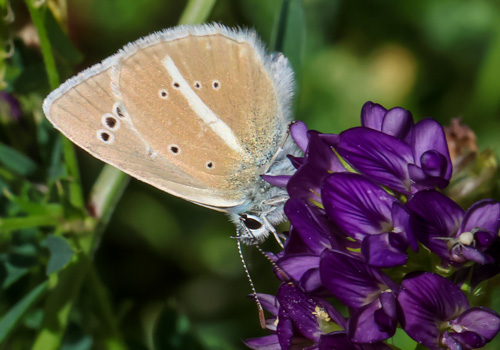 Valais, Switzerland, July 2022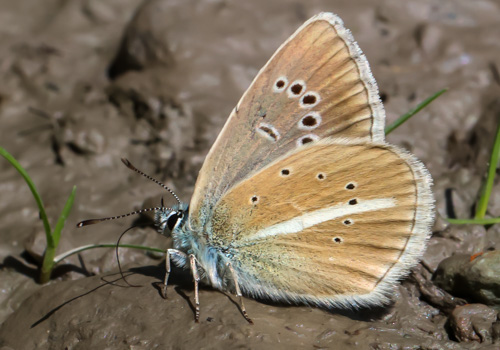 Valais, Switzerland, July 2022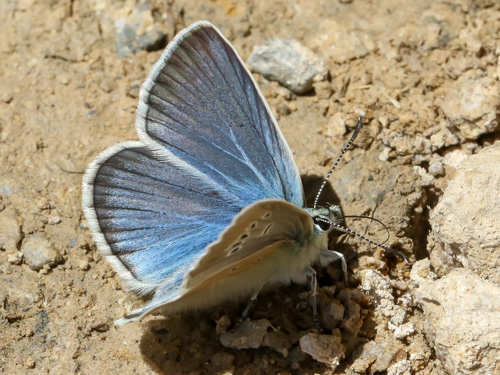 Valais, Switzerland, July 2020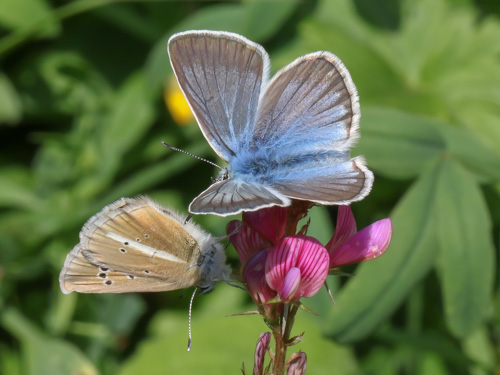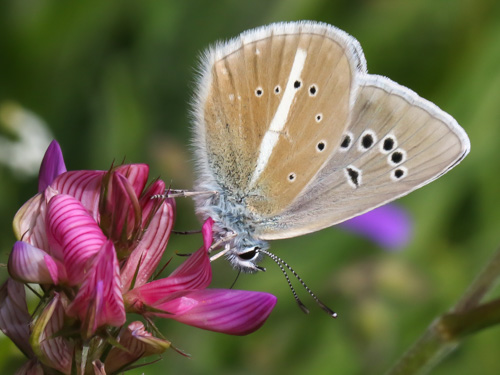 Valais, Switzerland, August 2019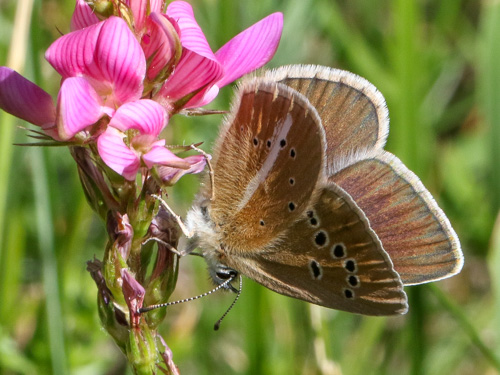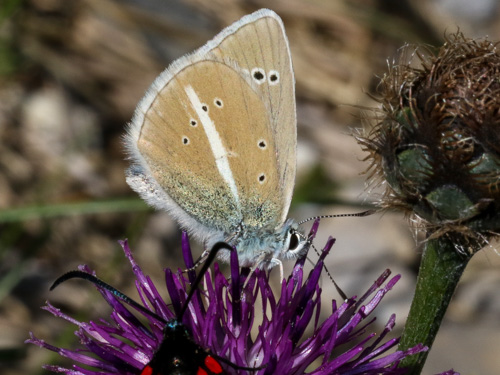 Valais, Switzerland, July 2018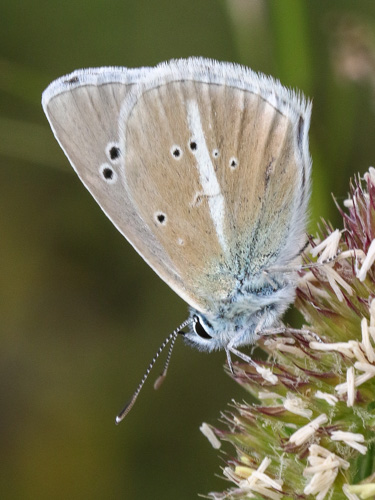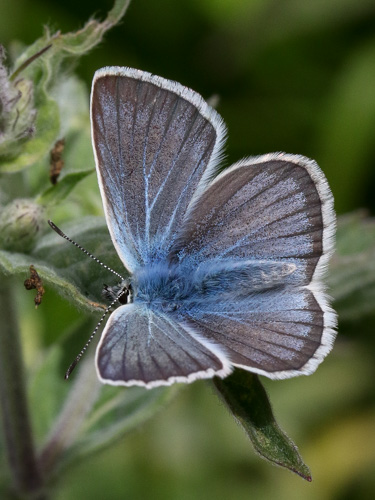 S Greece, July 2018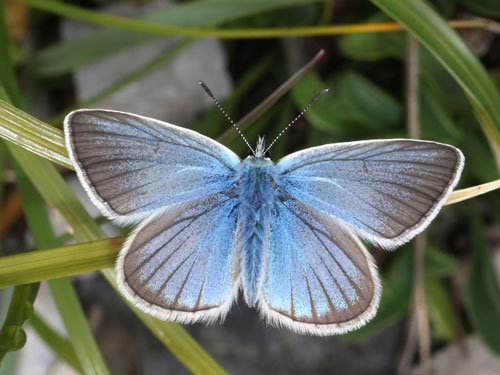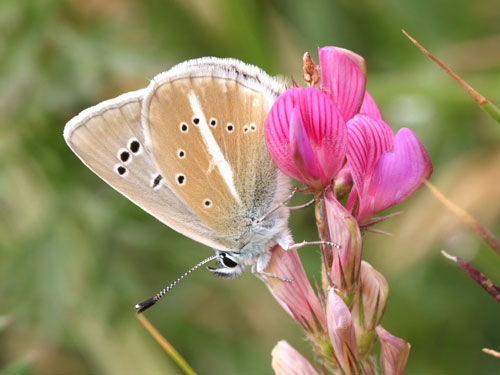 Valais, Switzerland, August 2015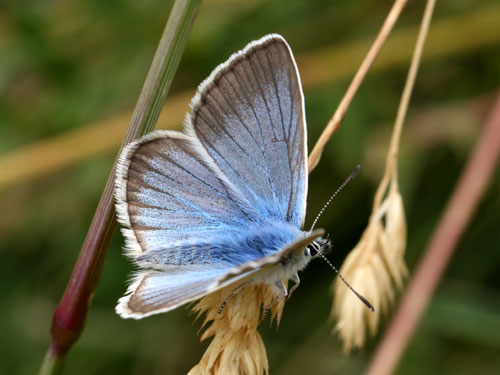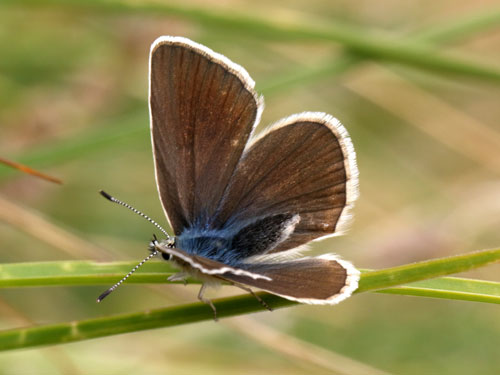 Valais, Switzerland, August 2015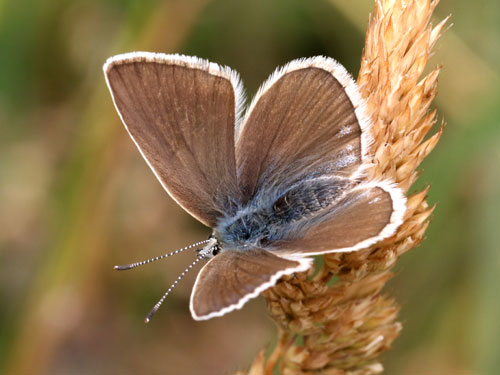 Valais, Switzerland, August 2015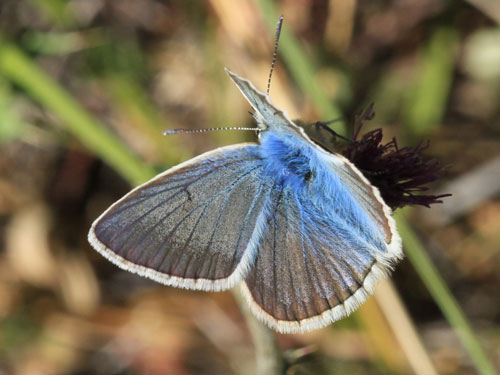 Hautes Alpes, France, August 2012