Aporia crataegi
Black Veined White
euroButterflies
by Matt Rowlings
copyright © 2003-2023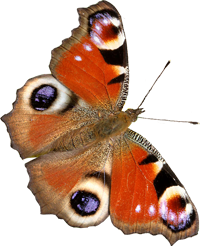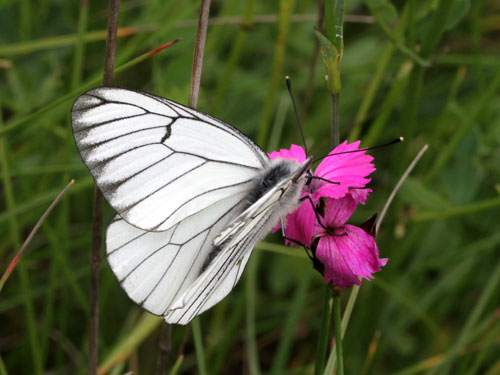 Geneva, Switzerland, June 2010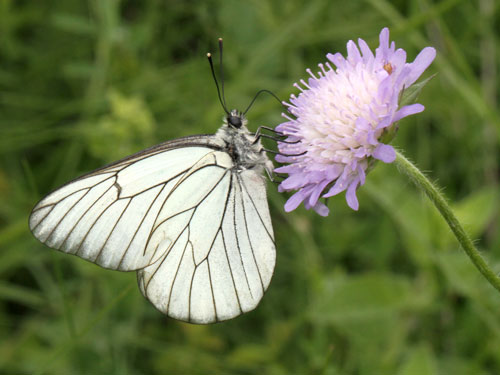 Geneva, Switzerland, June 2010
Field notes and information
This butterfly was once common in southern England. It declined dramatically and hasn't been seen since the early 1900s. The reason for this decline has never been fully explained. Sporadic sightings in the southern counties may herald a gradual return.
In the Pelopennesos, Greece, it was abundant in June. The numbers there were spectacular. One morning before the cloud cleared we found hundreds settled in groups of upto 8 on one grass stem. Once on the wing their large white forms are very conspicuous against the green herbage and the area seemed to become alive with them.
Identification & Similar species: Distinctive. It is the only large white butterfly with all the veins lined black and lacks any other marks. Only the clouded apollo, Parnassius mnemosyne, is similar but this has two large black spots in the cell on the forewing.
Distribution & Flight: Across all of Europe but absent from northern Scandinavia and now extinct in the UK where once it was present across much of the south. It is also found on several Mediterranean Islands, particularly in the east. Flies across north Africa. It flies from May to July but may be seen outside these dates occasionally.
Habitat & Behaviour: Meadows with scrub or cultivated areas with fruit trees. Larvae feed on various fruit tree species (Prunus) and Blackthorn plus Hawthorns (Crataegus) and a few other bushes.
Often found fighting each other for available space on suitable nectar plants - sometimes this appears to be rather violent, but I'm sure injuries are not possible. Can also be found roosting communally, particularly in open places where suitable low plants can host over half a dozen butterflies.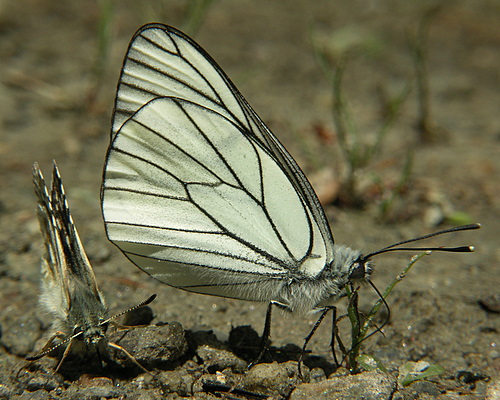 Valais, Switzerland, June 2006
With a safflower skipper, P. carthami.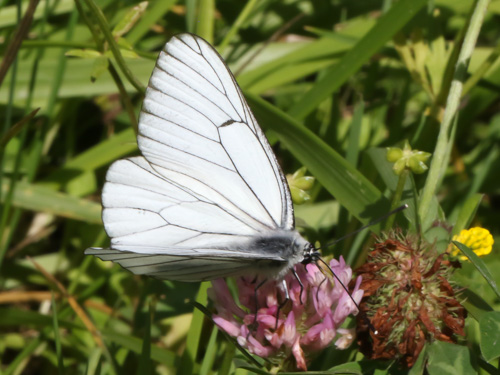 Geneva, Switzerland, June 2019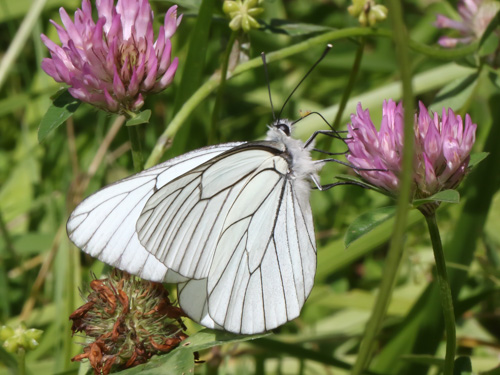 Geneva, Switzerland, June 2019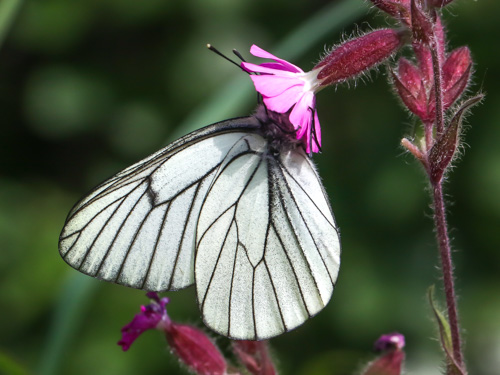 Vaud, Switzerland, July 2019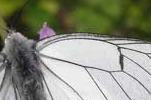 Black veined white, A. crataegi with forewing cell pure white, veins lined black.
Clouded apollo, P. mnemosyne with black spot in forewing cell.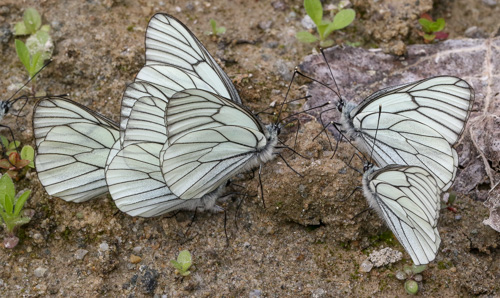 Valais, Switzerland, June 2017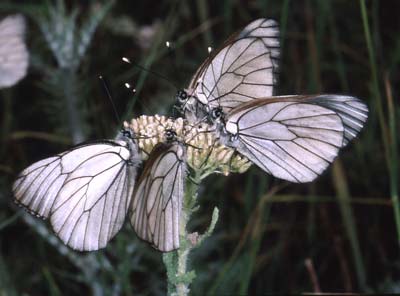 (c) Peter Rowlings. Pelopennesos, Greece, June 2002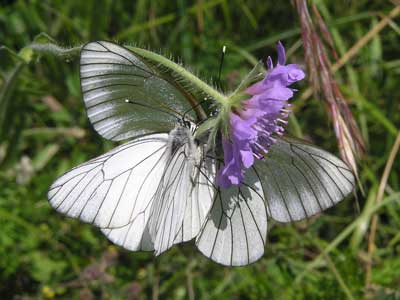 Geneva, Switzerland, June 2005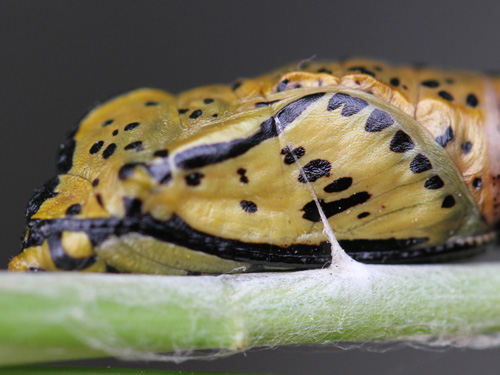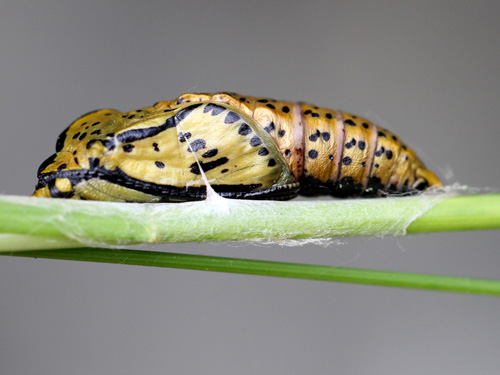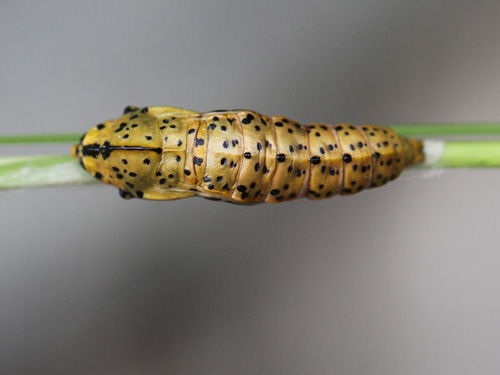 Valais, Switzerland, May 2014
Peloppensos, Greece, June 2013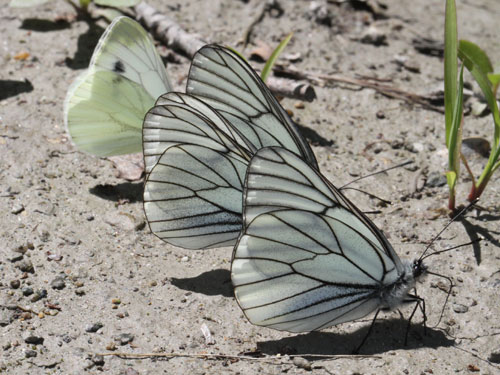 Valais, Switzerland, June 2013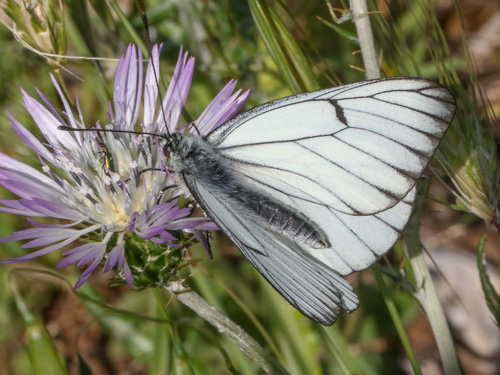 Sicily, Italy, May 2018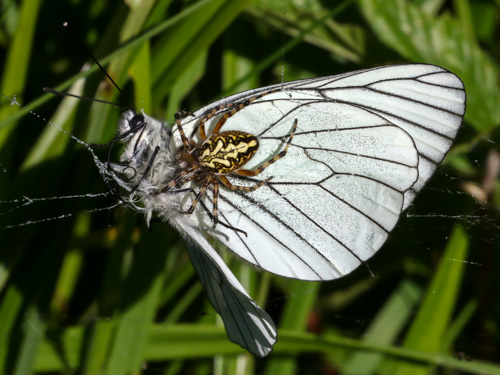 Vaud, Switzerland, June 2020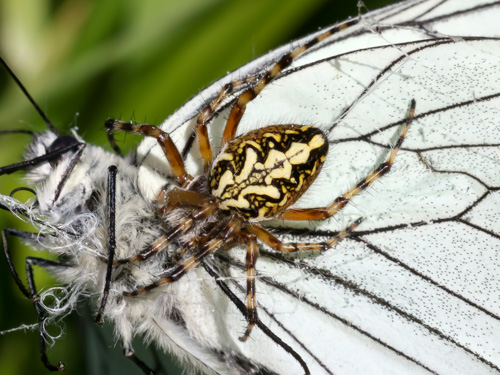 Vaud, Switzerland, June 2020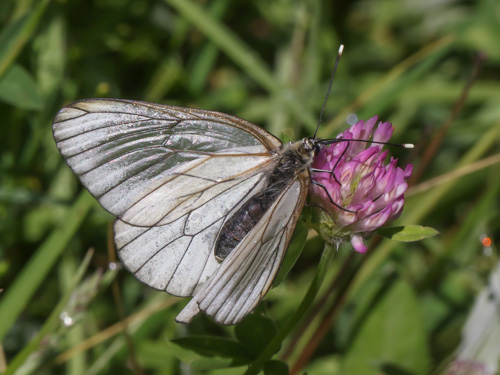 Geneva, Switzerland, June 2019
Genève, Switzerland, June 2014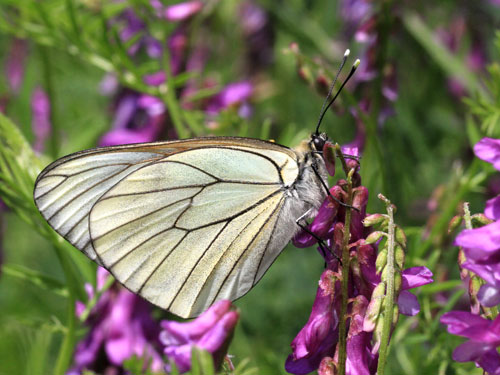 Alpes Maritimes, France, May 2012