Aricia cramera
Southern Brown Argus
euroButterflies
by Matt Rowlings
copyright © 2003-2021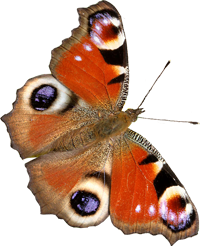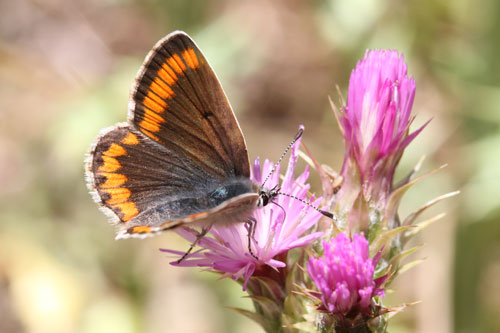 Gran Canaria, Spain, April 2011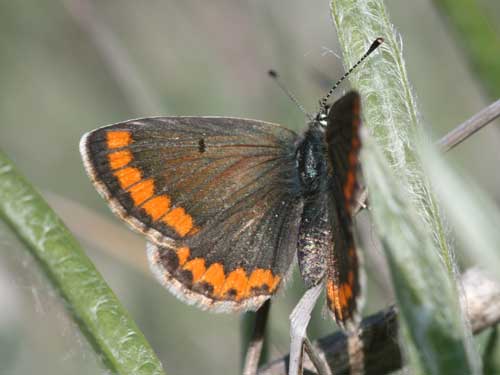 S Spain, April 2009
Field notes and information
This species replaces the brown argus A. agestis in Spain, Sardinia and North Africa.
Identification & Similar species: This species can be separated from similar species by its much darker brown underside ground colour and usually broad extensive upperside red markings on both wings.
Very similar to the brown argus A. agestis but the species do not fly in the same places, except perhaps in the Pyrenees where both species reach their limits of distribution.
Also very similar to the mountain argus A. artaxerxes montensis which is found in hills and mountains throughout Spain. This species has relatively limited orange markings on the upperside and rather pale grey underside ground colour.
Distribution & Flight: Widespread and often common throughout Sardinia, Spain and N Africa. Flies in multiple broods all year in the Canaries and spring to autumn elsewhere and according to altitude.
Habitat & Behaviour: Dry flowery meadows on calcareous soils. Usually amongst rocks.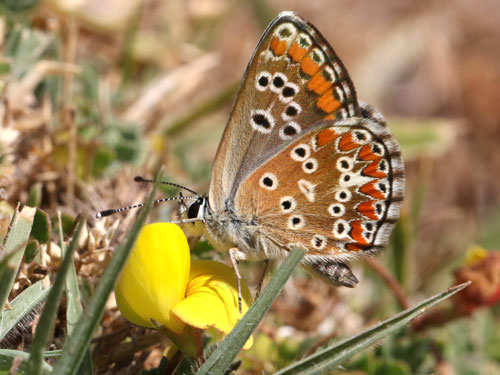 Gennargentu, Sardinia, Italy, July 2015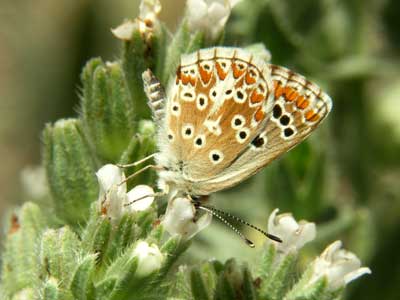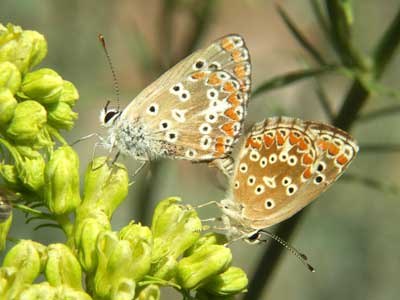 Ifrane, Middle Atlas, Morocco, June 2005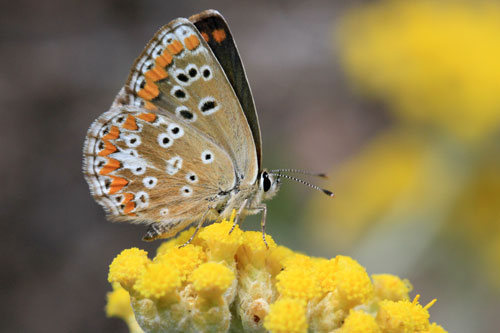 Madrid, Spain, July 2011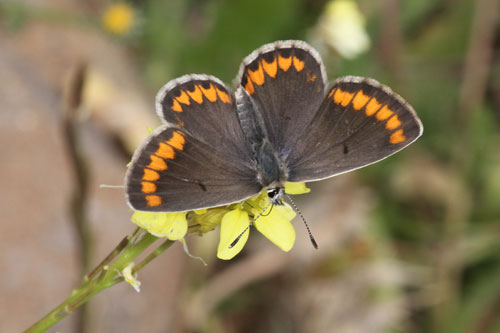 Gran Canaria, Spain, April 2011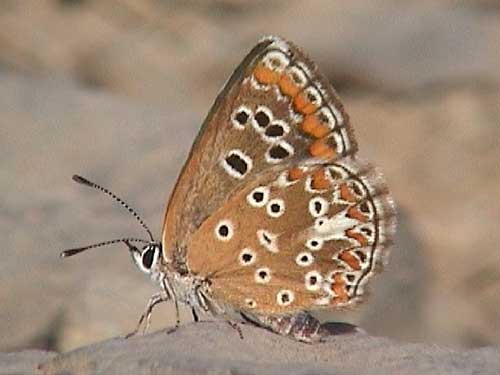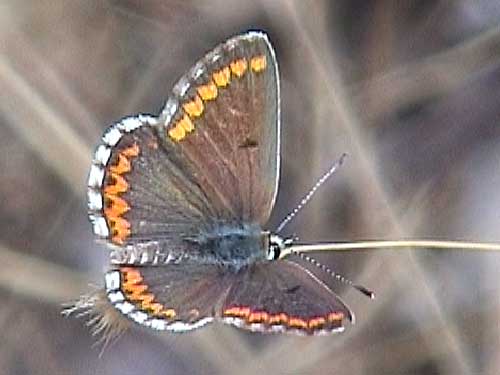 Middle Atlas, Morocco, September 2001
Ssp. crameri. Very dark brown underside. 3rd generation.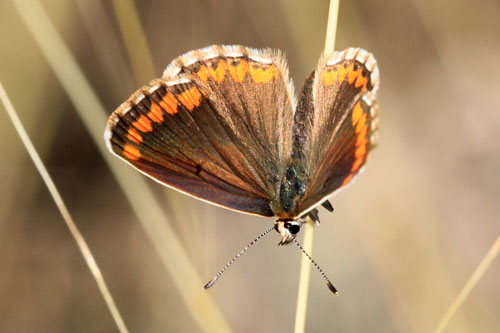 Montes Universales, Spain, July 2011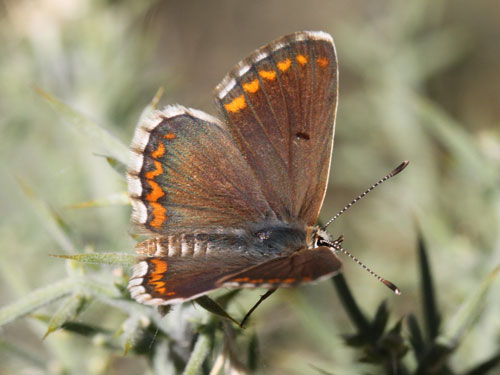 Prov. Malaga, Spain, July 2013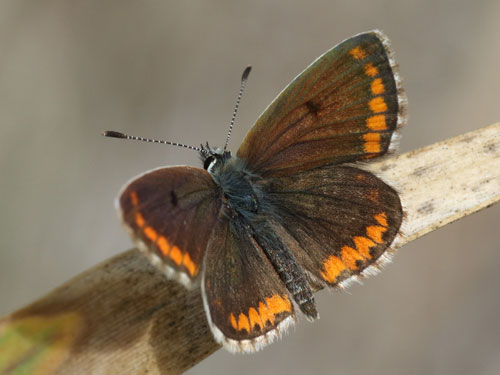 Gran Canaria, Spain, March 2016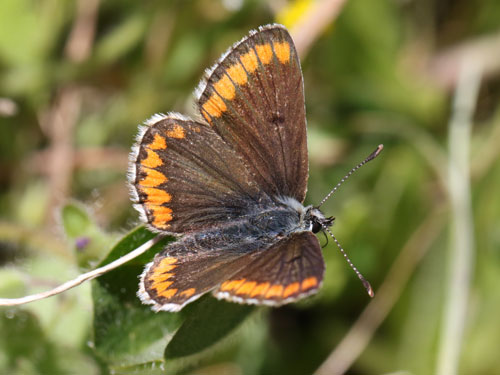 Gran Canaria, Spain, March 2016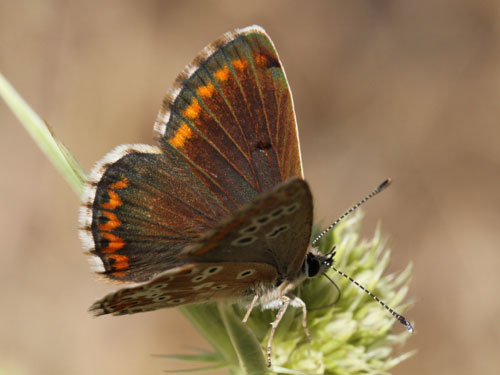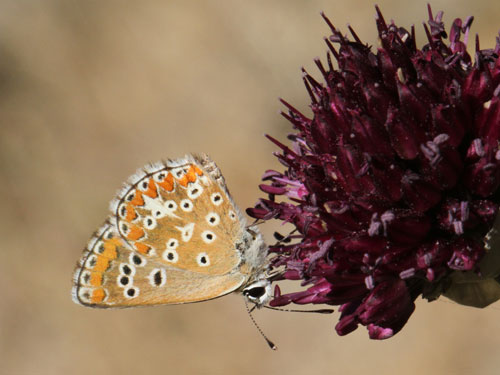 Prov. Malaga, Spain, July 2013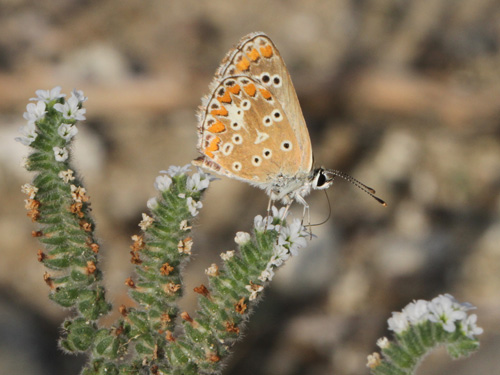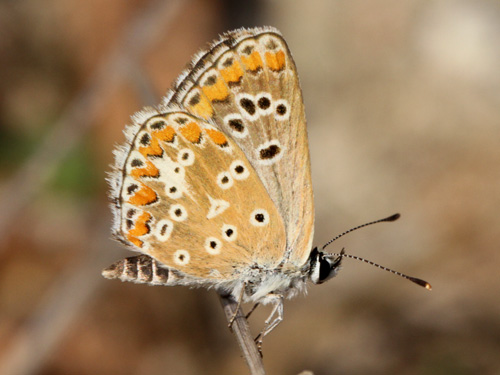 Malaga, Spain, October 2014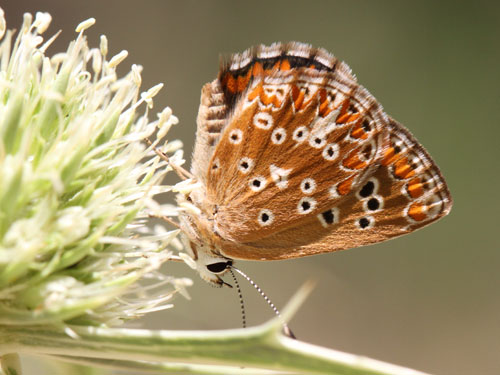 Prov. Malaga, Spain, July 2013