Colias chrysotheme
Lesser Clouded Yellow
euroButterflies
by Matt Rowlings
copyright © 2003-2023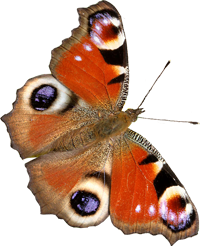 Cluj, Romania, May 2009
All these images of the same butterfly - I was very lucky to find even one butterfly as end May is in between broods in Romania.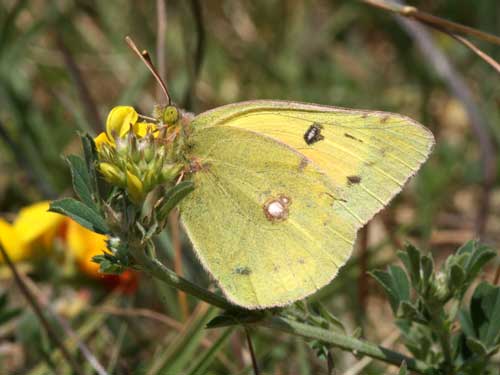 Cluj, Romania, May 2009
Field notes and information
Very local and becoming rare in all but its strongholds in central Eastern Europe. Hard to separate from some other Colias without close inspection. In late May 2009 in Romania I was between broods so I was very lucky to find a single individual in reasonable condition.
Identification & Similar species: Similar to all the orange-yellow Colias. The key features are the pointed forewing apex and the yellow veins that cross the dark brown/ black margins on the upperside. I expected it to appear smaller and slightly paler than other species such as the clouded yellow, C. croceus but it is neither! However, when I found my one and only specimen, I was with someone who had experience with the species and he was sure of its identity from its jizz a long time before we could confirm it.
Distribution & Flight: Steeply declining in central and eastern Europe. Romania appears to have good populations, as does Hungary. But the species has been lost from many former sites.
Multiple brooded. In Romania the generations fly April/May, June/July and finally August/September.
Habitat & Behaviour: It flies rapidly and low over open grassy slopes with a rich variety of low plants.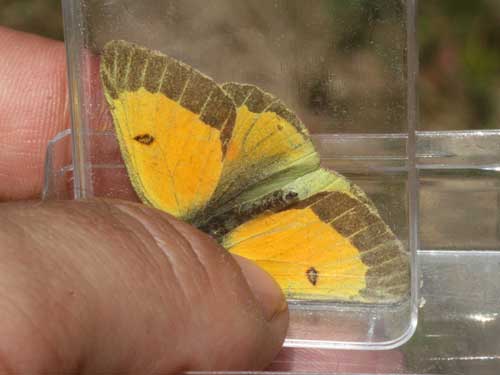 Cluj, Romania, May 2009
Forced view of the upperside, clearly showing yellow veins in the marginal bands - a characteristic of this species.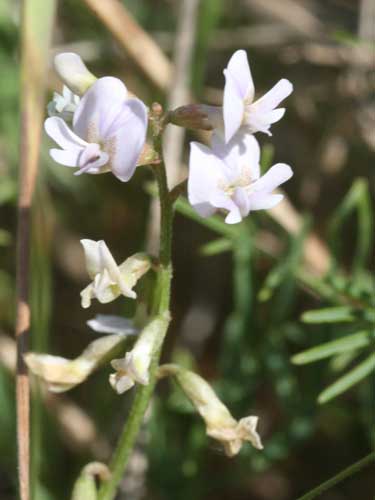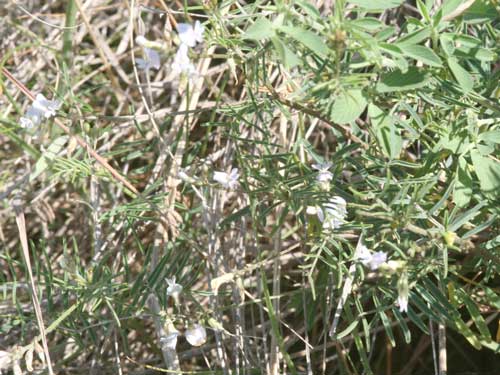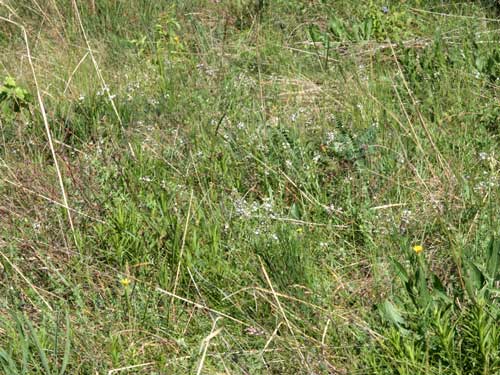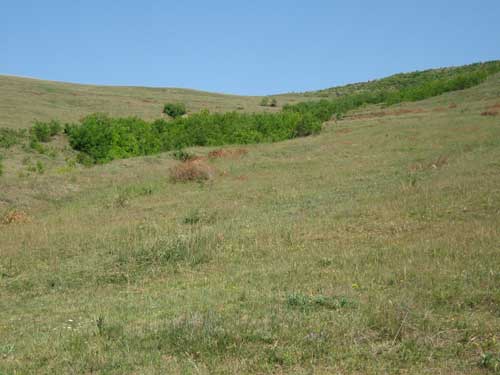 Cluj, Romania, May 2009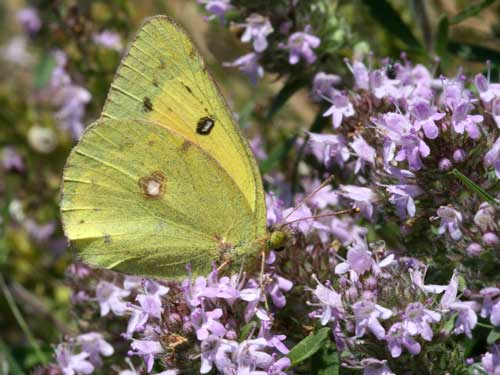 Cluj, Romania, May 2009