Hipparchia caroli
Moroccan Rock Grayling
euroButterflies
by Matt Rowlings
copyright © 2003-2023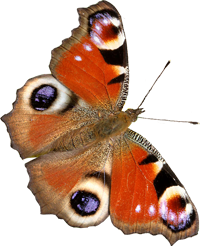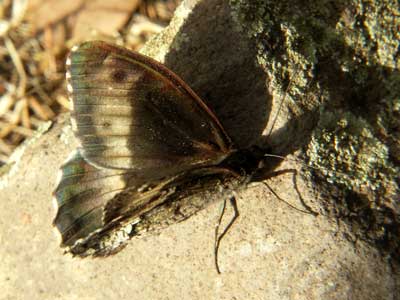 Middle Atlas, Morocco, June 2005
A separate species, H. caroli?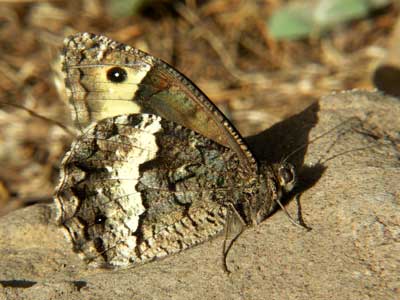 Middle Atlas, Morocco, June 2005
Field notes and information
Formerly considered a subspecies of the rock grayling H. hermione (formerly H. alcyone).
Identification & Similar species: In North Africa, only the Algerian grayling H. ellena from eastern Algeria is closely similar. That species has a pure white upperside band rather than the dusty cream of the current species. The ranges of these two species do not overlap however.
Distribution & Flight: Only from the Rif and Middle Atlas of Morocco. Single brooded from June into the autumn.
Habitat & Behaviour: As with many Hipparchia this species loves sitting on rocks. It searches for shade on tree trunks and in bushes in the heat of the day.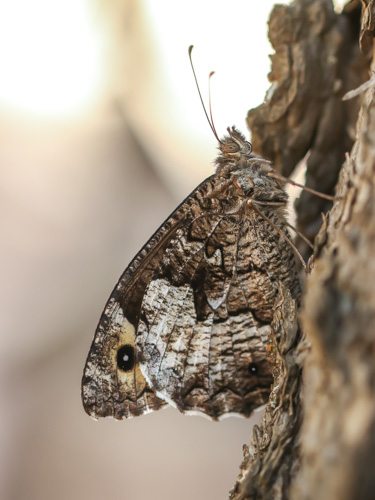 Middle Atlas, Morocco, August 2019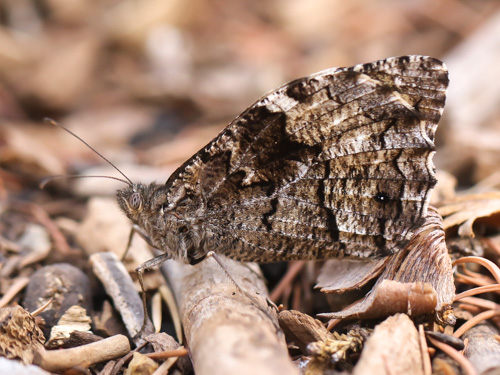 Middle Atlas, Morocco, August 2019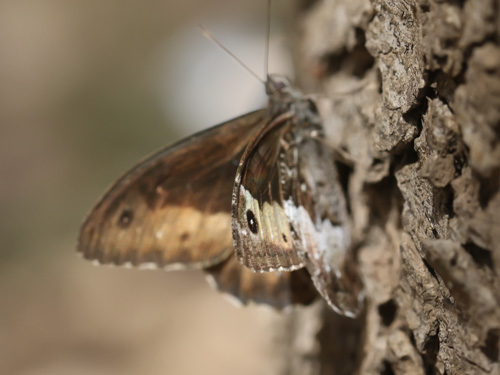 Middle Atlas, Morocco, August 2019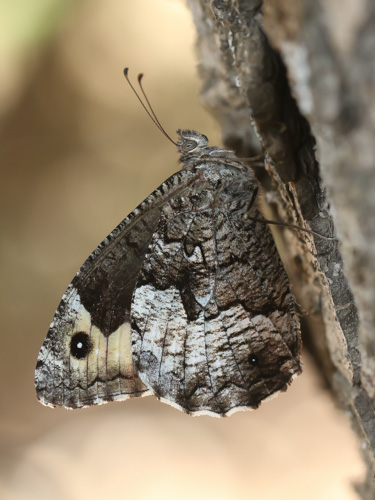 Middle Atlas, Morocco, August 2019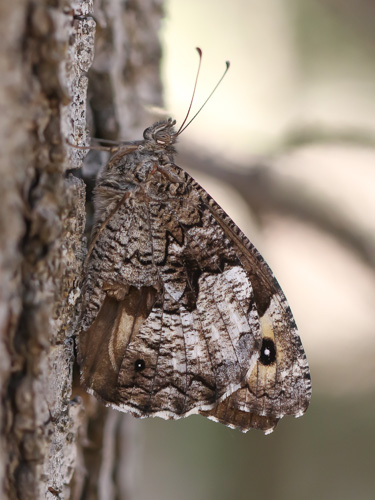 Middle Atlas, Morocco, August 2019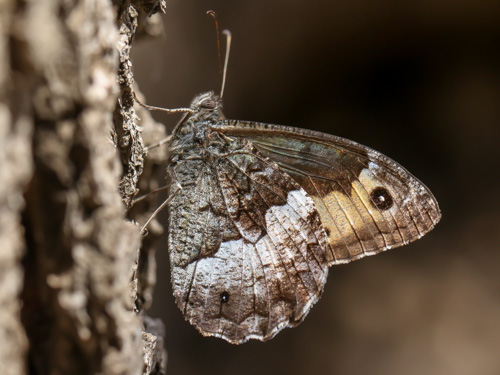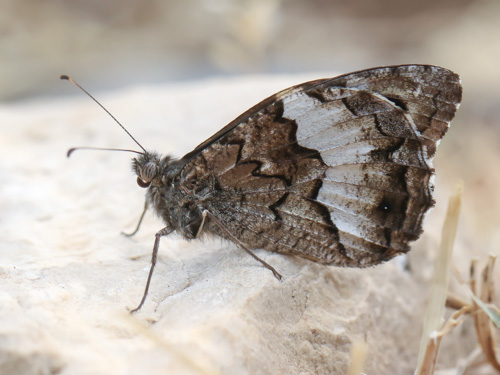 Middle Atlas, Morocco, August 2019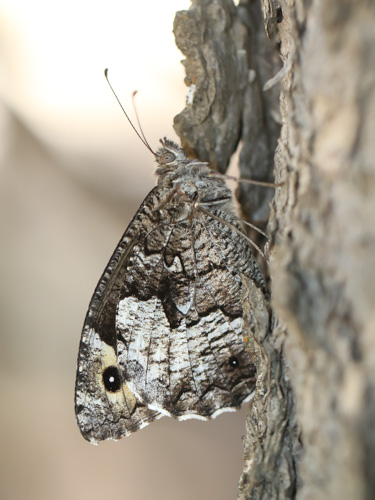 Middle Atlas, Morocco, August 2019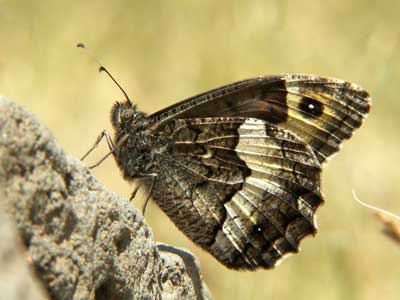 Middle Atlas, Morocco, June 2005