Pseudophilotes barbagiae
Sardinian Blue
euroButterflies
by Matt Rowlings
copyright © 2003-2023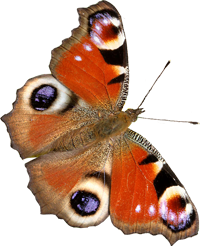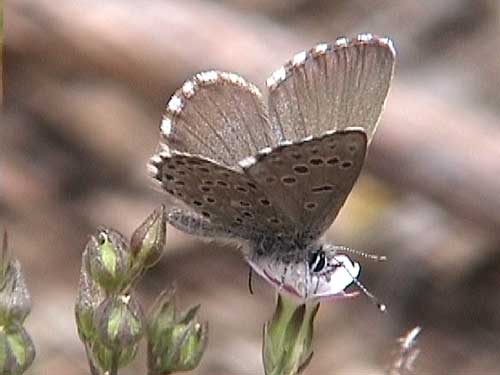 Sardinia, Italy, May 2003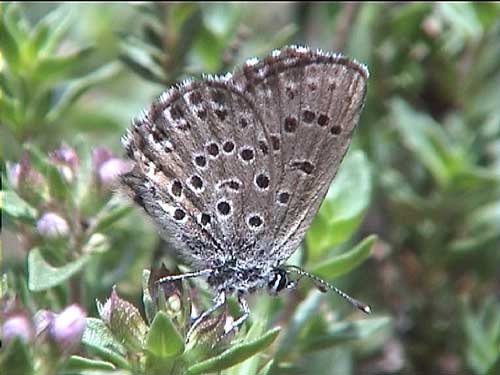 Sardinia, Italy, May 2003
Field notes and information
The "baton" blue of Sardinia where it is endemic. It is a dull brown insect, even the males lack almost any hint of blue.
Identification & Similar species: Very similar to other baton blues, Pseudophilotes, but this is the only species on Sardinia.
Distribution & Flight: It has a very restricted range, known only from a horseshoe shaped distribution on the north, west and south sides of Mt Gennargentu in Sardinia. We found it fairly easily to the northwest of Mt Gennargentu wherever we stopped. Flies in May.
Habitat & Behaviour: Flies low and discretely in open grassland sometimes amongst scrub.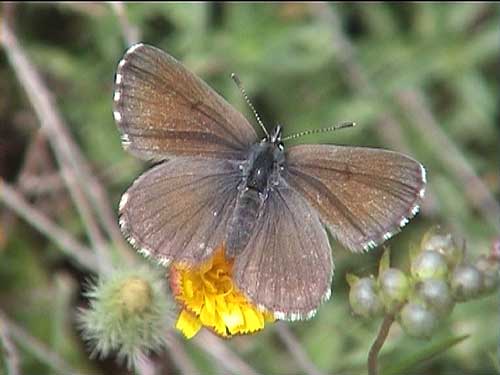 Sardinia, Italy, May 2003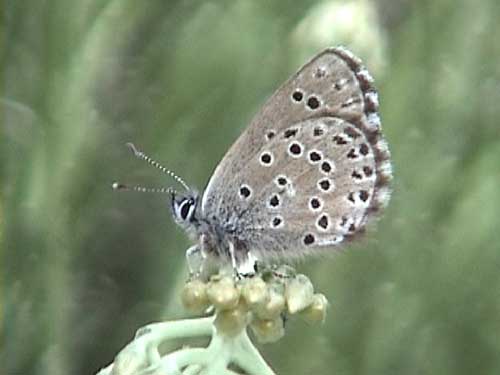 Sardinia, Italy, May 2003
Sardinia, Italy, May 2003