Agriades aquilo
Arctic Blue
euroButterflies
by Matt Rowlings
copyright © 2003-2023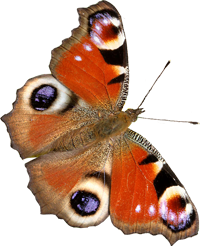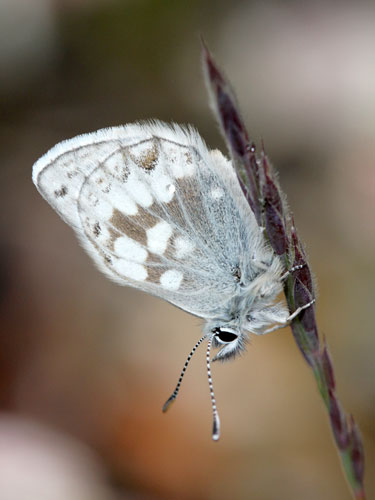 N Norway, June 2010
The only example I found in cold, dark, wet, windy conditions.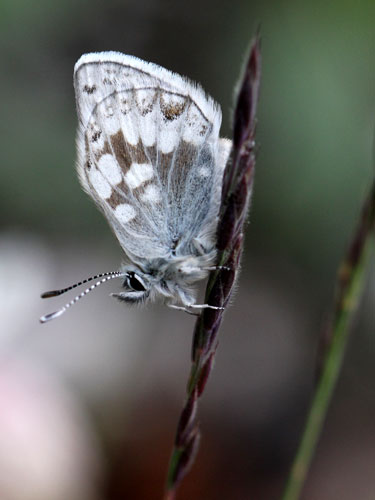 N Norway, June 2010
Field notes and information
Rare and very local in north Scandinavia. Recently eleveted to species level, this taxon used to be considered as a subspecies of the glandon blue, A. glandon, from the Alps and Pyrenees.
Identification & Similar species: No similar species share the same range.
Distribution & Flight: The very north of the arctic in Norway, Sweden and Finland.
Habitat & Behaviour: It's preference is for rocky grassy places. I was very lucky in 2010 that a fellow lepidopterist had found a single roosting specimen in cold dark wet conditions. In sunny conditions they fly fast and low over the rocks, frequently nectaring.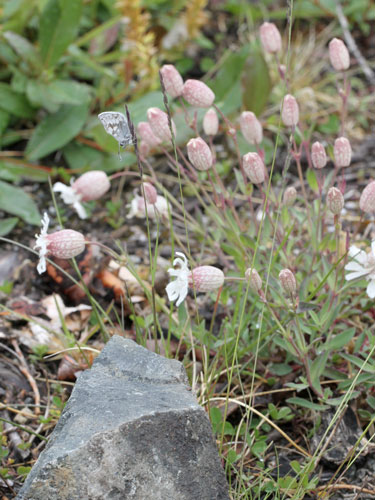 N Norway, June 2010