Polyommatus ainsae
Forster's Furry Blue
euroButterflies
by Matt Rowlings
copyright © 2003-2017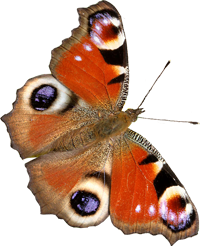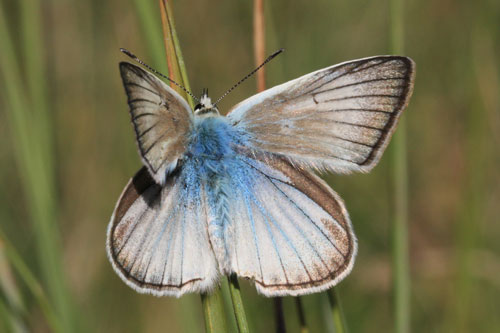 Burgos, Spain, July 2011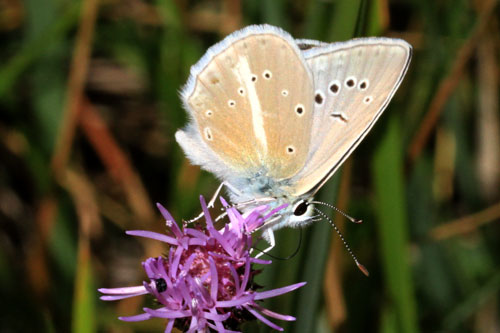 Burgos, Spain, July 2011
Field notes and information
This taxon has always been subject to much debate. Its current status is as a form of fulgens, not a species or subspecies.
Identification & Similar species: This form of fulgens has more extensive and rougher andriconal scales on the upperside forewing. The males are subtly paler and creamier in the shade of blue on the upperside, although this is subjective. Females are extremely difficult to identify.
Distribution & Flight: Restricted to the region to the south and southwest of the Pyrenees. July/ August.
Habitat & Behaviour: Hot dry grassy places with flowers.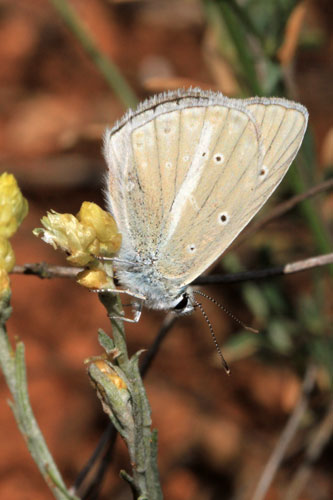 Burgos, Spain, July 2011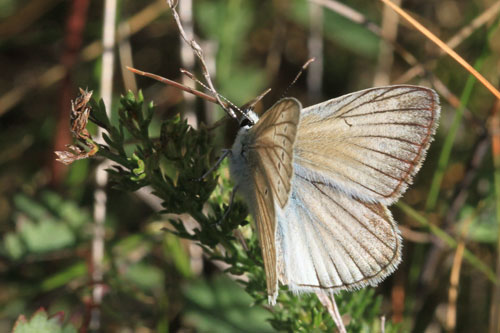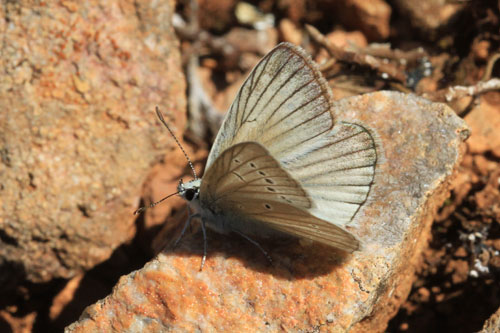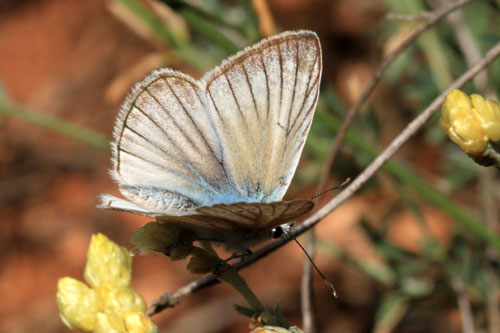 Burgos, Spain, July 2011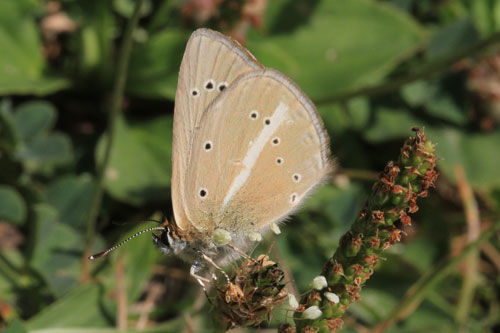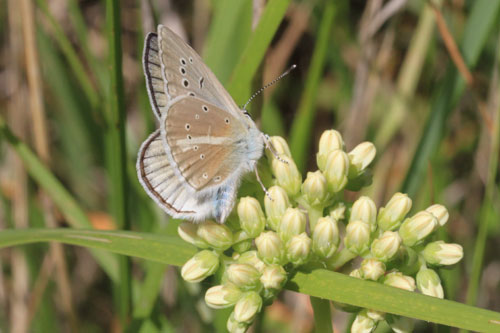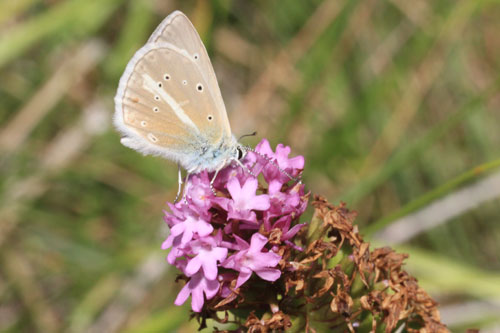 Burgos, Spain, July 2011